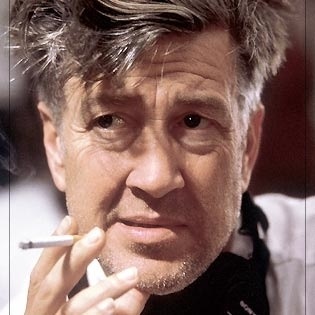 Weirdo director David Lynch has made some of my favourite films (Mulholland Drive – not just because of the lesbians, Blue Velvet, Wild At Heart) but also some that frankly sucked and didn't really make any sense at all (Inland Empire – three hours of my life i will never, ever understand). Today he took part in a LIVE interview with the Guardian on Twitter. Pretty much, the Guardian tweeted him and he tweeted back the answers. Pretty cool huh? Thing is I'm only following David Lynch so I only got his answers. This was probably more entertaining though. Here are some of the highlights:
'I ask for a 50's style haircut'
'It began July 1, 1973 because I had a great desire to dive within & experience happiness'
'My father wanted me to become an Eagle Scout & when I think about being an Eagle Scout I think of my father & it makes me happy'
'The 1st single I bought might have been Wake Up Little Susie by the Everly Brothers'
'And it has mice on it'
'Yes, I really do love cherry pie'
'Cadmium red deep'
So yeah, what a weirdo.