Labour MP David Lammy has been urged to apologise and retract his 'white saviour' comments from a few weeks back after this year's Comic Relief saw ratings and donations tumble massively.
Featured Image VIA
Earlier this month, images of TV presenter and documentary filmmaker Stacey Dooley holding a Ugandan child prompted Lammy to criticise Comic Relief, saying the charity "tattooed images of poverty in Africa" onto people's minds and then said "the world does not need any more white saviours".
Perhaps he was making a fair point with the former quote but maybe the latter was just a tad bit alienating and unnecessary.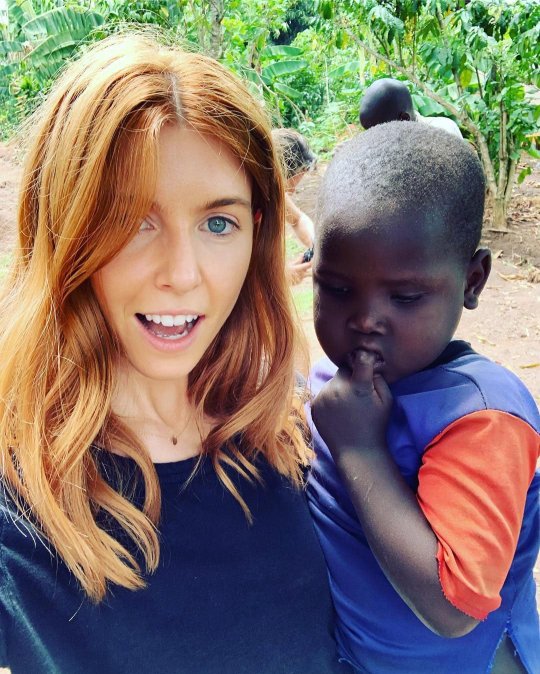 In the wake of his comments, Comic Relief saw a drop of 600,000 viewers compared to the last Comic Relief in 2017, and also a significant drop of donations at £63 million, compared to £71.8 million in 2017.
Obviously there's no way of knowing whether Lammy's comments directly impacted those numbers, but some people seem to think so, like Croydon South MP Chris Phelps:
The cost of his absurd egotistical posturing is real. This is money that could have been used to save lives. He should fulsomely apologise to stop a repeat next time.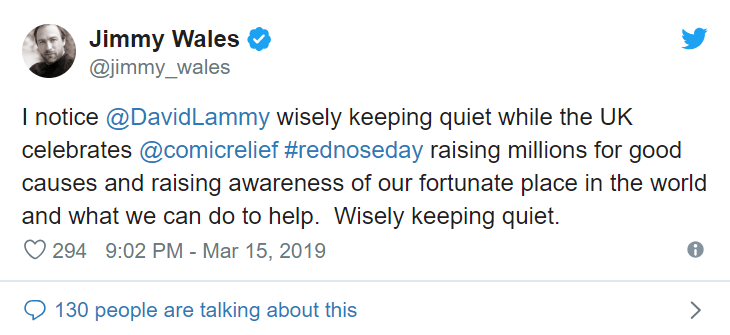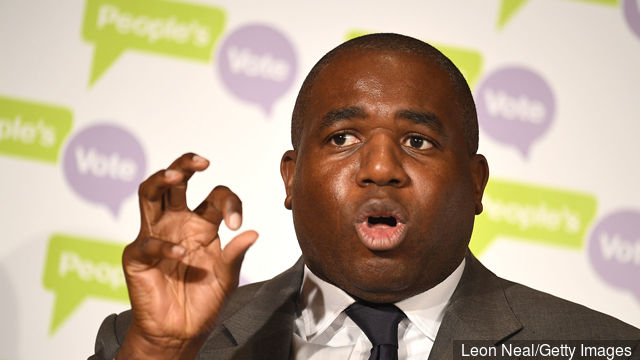 Still, a total of £63 million raised is not bad at all, and means Comic Relief has raised over £1.3 billion since it began in 1985.
Again it's not fair to put all the blame on David Lammy either; maybe people just don't have as much spare cash to donate in 2019? Life certainly ain't got cheaper under Theresa May's government. There's also the question of increasing mistrust of charity management on huge salaries and where our donations are actually going. It's a whole number of things that contribute to something like this. But still, I don't think David Lammy did anyone any favours by talking that way. 
For the UK cancer charity who commented on whether WWE wrestler Roman Reigns is faking his leukaemia diagnosis, click HERE.