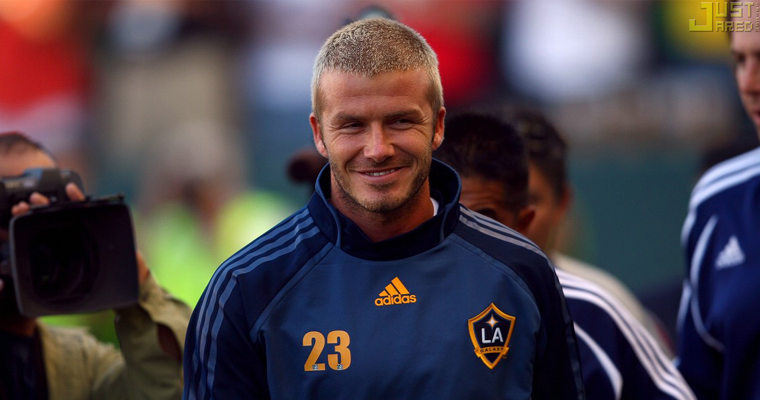 David Beckham has announced that he plans to leave LA Galaxy for one last swansong at a club that's yet to be disclosed.
Beckham's representatives were quick to deny any link with the midfielder to the Austrailian League last week when it was announced that he would be making a switch there – but that might be something to do with the New Zealand Prime Minister calling him as thick as bat shit last week.
There are many different options available to old Golden Balls and it seems as if the odds are on PSG to take on the mantle of having the biggest world football icon at their becks and call.
PSG are Qatari owned and as a result a surplus of money is available to offer for the midfielder that will undoubtedly be repaid in shirt sales and endorsements alone. The other strong indications would be that the head coach of PSG is none other than Carlo Ancelotti -who moved heaven and earth to bring Becks to AC Milan on loan on two separate occasions – as well as the Sporting Director being Leanardo who also linked up with the midfielder in his time at Milan.  Not to mention the fact that Victoria would surely feel at home in the fashion capital of the world, Paris.
[yframe url='http://www.youtube.com/watch?v=wfUwrGp1ze8′]
As well as Paris Saint-Germain it would seem that other big contenders include the huge money men of China's Shanghai Shenhua and Russia's FC Anzhi Makhachkala. Remember, these are the team's capable of bringing the likes of Dider Drogba, Nicolas Anelka, Roberto Carlos and Samuel Eto'o to the far corners of football with the offer of riches.
The ex-England captain is also likely to disappoint many Premier League fans who were looking forward to him returning to the Premier League as he is unlikely to make the return to his boyhood club of Manchester United.  He's also marked as unlikely to return to Spurs – whom he trained with in the past in order to keep his fitness up – or head to West Ham or QPR who have also been touted as wanting to secure his signiture.
Beckham will most likely make his final decision by the middle of December after the Galaxy's game against Houston Dynamo on December 1st to defend their MLS Title and the short tour that follows this.  He still has an option to continue for another year on his contract with the Galaxy but he is likely to decline to take this on and instead move on.
When asked about the situation of leaving Major League Soccer Beckham said, "I've had an incredibly special time playing for the LA Galaxy, however, I wanted to experience one last challenge before the end of my playing career.  I don't see this as the end of my relationship with the league as my ambition is to be part of the ownership structure in the future."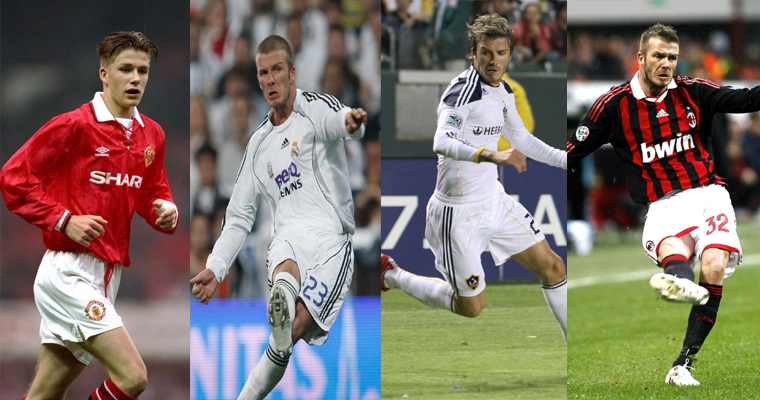 So I suppose the big question is who will it be for the ex-England captain? Our bet is with Paris Saint-Germain as he'll undoubtedly be controlled by his dick and apparently Rebecca Loos just got an apartment there but whatever he does and whoever he moves to I'm sure they'll sell a shit-load of shirts.