Despite the fact that he's 90 years old and has only recently finished the 10-year process of making 'Planet Earth II', David Attenborough is set to make another return to our screens with a sequel for 'Blue Planet'.
Featured Image VIA
The seven part series, which will be aired later this year, is intended to highlight recent scientific discoveries, with new filming innovations such as suction cameras fitted to the backs of orcas. The legend himself said:
I am truly thrilled to be joining this new exploration of the underwater worlds which cover most of our planet, yet are still its least known.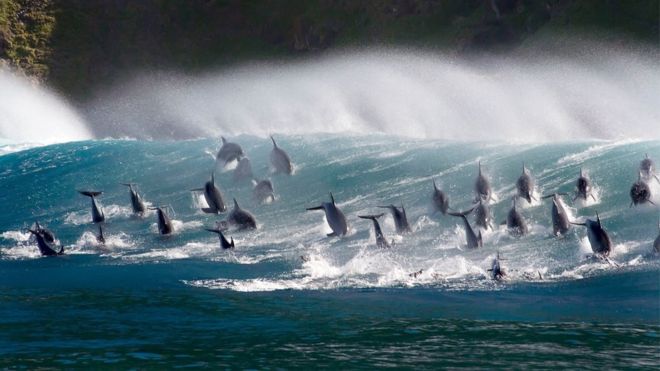 According to reports, the BBC's Natural History Unit spent four years filming from every continent and in every sea for the new series – something tells me this is going to match the original season which first aired in 2001.
James Honeyborne, the series' executive producer, said:
The oceans are the most exciting place to be right now, because new scientific discoveries have given us a new perspective of life beneath the waves.

Blue Planet II is taking its cue from these breakthroughs, unveiling unbelievable new places, extraordinary new behaviours and remarkable new creatures. Showing a contemporary portrait of marine life, it will provide a timely reminder that this is a critical moment for the health of the world's oceans.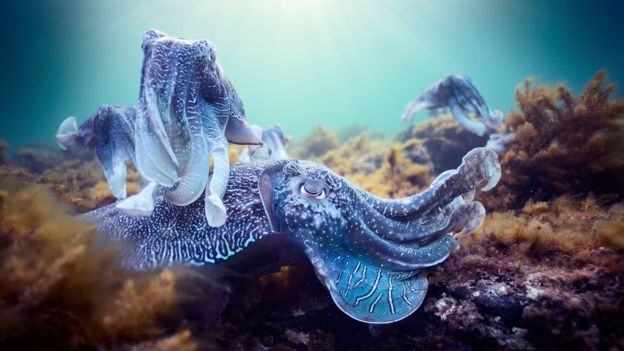 Images VIA
One discovery includes a new species of crab with a hairy chest, which was nicknamed the 'Hoff Crab' after David Hasselhoff (referencing his role in 'Baywatch'). New filming techniques include 'tow cams' which can film fish and dolphins head on as well as a probe camera that can record miniature sea creatures.
I can't wait for this one – 'Blue Planet' was one of my personal favourites and the fact that it's coming out this year makes it all the more exciting. Not long to go folks. And judging by the ratings for 'Planet Earth II', something tells me it's going to be a popular sequel.