Sir David Attenborough has had a 430-million-year-old fossil named after him.
Featured Image VIA
The tiny shrimp-like crustacean, measuring less than 1cm long, was discovered by researchers in an ancient volcanic rock in Herefordshire.
Researchers from the universities of Oxford, Leicester, Yale and Imperial College London have named the fossil Cascolus Ravitis. Cascolus is a Latin word of the Old English equivalent to Attenborough. Meanwhile Ravitis is a reference to the Roman name for Leicester, where Dave lived on the city's university campus.
David said:
The biggest compliment that a biologist or palaeontologist can pay to another one is to name a fossil in his honour and I take this as a very great compliment.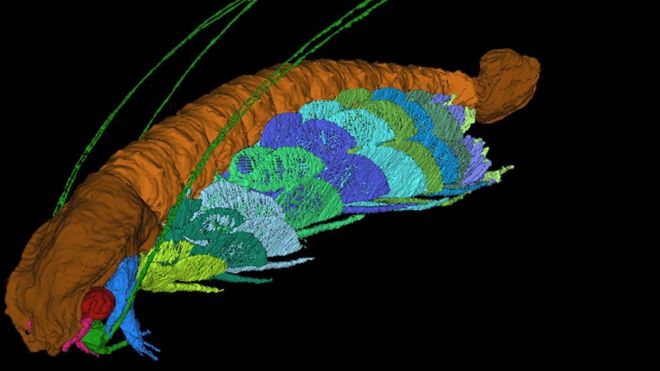 The honour comes from lead researcher Professor David Siviter, from the University of Leicester, who said that David had inspired his entire interest in natural history. It was thanks to him that Siviter started collecting Jurassic rock fossils in the Leicester countryside.
The fossil itself was a newly discovered creature that had apparently been "frozen in time" by volcanic ash. It had been preserved so beautifully that the team were able to use 3D computer modelling to present its features. Incredible.
Yet another example of how much David Attenborough has inspired and contributed to the natural world.
For more on the man we call God, did you know he's also got a new series of 'Blue Planet' coming out? Put that one in the diary.