Just before his comedy roast the other night (in which he got utterly annihilated), Justin Bieber nearly got roasted for real when actor and former WCW world champion David Arquette tried to punch him up at his 21st birthday party in Las Vegas.
Bieber was paid $500,000 by the Hakkasan Group to have his birthday at their Omnia club — yeah, they paid HIM half a million to throw him a sick birthday party — and then moved the party over to his 'Hangover' suite at Nobu Hotel in Caesars Palace.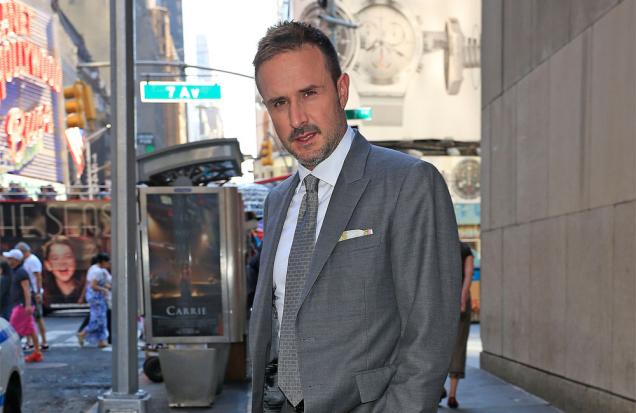 Images VIA
Apparently Arquette was "pretty messed up" and was openly "talking about Bieber behind his back". Bieber got wind that Arquette was taking the piss out of him and got a friend to throw him out (apparently there was no security in the suite as Bieber was amongst friends). Somehow Arquette got back into the premises and rushed at Bieber. They had a little scuffle, got separated, and Arquette was thrown out again.
Not sure what Arquette was doing at the birthday of someone a) 20+ years younger than him and b) he doesn't even like, but that's the celebrity life for you I guess. Surely Bieber must have thought he was a decent guy to invite him back to his suite in the first place?
Anyway, you've got to love the fact that Arquette tried to fight him instead of buddying up with him to try and revive his career. Imagine being the guy who beat up Justin Bieber at his own birthday party? That's the stuff that Internet legends are made of. Orlando Bloom failed, and now David Arquette failed. Who's next to take a swing at the throne?