BMX legend Dave Mirra, who committed suicide in February, suffered from the type of chronic brain damage that has shown up in the brains of dozens of athletes ranging from rugby and American football to boxing and pro wrestling.
Featured Image VIA
Multiple neuropathologists confirmed the diagnosis, making Mirra the first action sports athlete to be diagnosed with chronic traumatic encephalopathy, a brain disease that can lead to dementia, memory loss and depression.
Mirra died on February 4th from a self-inflicted gunshot wound. The tau protein deposits found in his brain were identical to the kind that have been found in brains of other athletes who suffered from CTE.
Dr Lili-Naz Hazrati told ESPN:
I couldn't tell the difference. The trauma itself defines the disease, not how you got the trauma. It's assumed it is related to multiple concussions that happened years before.
Mirra's wife Lauren told of how she noticed his personality change over the last year of his life:
I started to notice changes in his mood. And then it quickly started to get worse. He wasn't able to be present in any situation or conversation, so it was hard to be in a relationship with him to any degree. He was lost. I looked straight through him on a few occasions. And I was like, 'Where are you? Where are you? What is wrong?'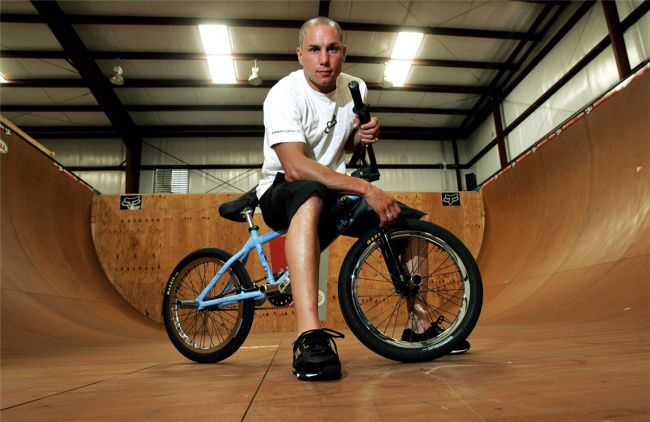 Man, that's shitty. I suppose it does provide Mirra's family with some closure as to what exactly was going on with him but it doesn't make his death any less devastating.
We can only hope that going forward, athletes are made fully aware of the risk of CTE before committing their lives to sport, and also that new technology and medical breakthroughs can somehow keep CTE from occurring or even find a cure for it. Just a wicked shame that couldn't have happened sooner.
P.S. Repeated bottle shots to the head will probably do it too, so steer clear of those.