Darren Grimes attempts to make money/promote himself by being deliberately right wing and hateful to pretty much everyone, so I don't feel too bad about writing this story regarding him threatening to sue someone on Twitter because they revealed that his nickname when he was at school was 'crafty wank' after he was once caught jerking off under his desk during a lesson in Year 9.
Featured Image VIA
This sounds completely and utterly ridiculous doesn't it? Anyone with a brain would just ignore it, but instead Darren Grimes has seemingly DMed the guy and asked him who his cousin was and threatened to sue him if he doesn't take the post down. There's absolutely no way he wouldn't react that way if it wasn't true, would he? What an absolute moron.
Anyway, take a look at it all below and see what you think: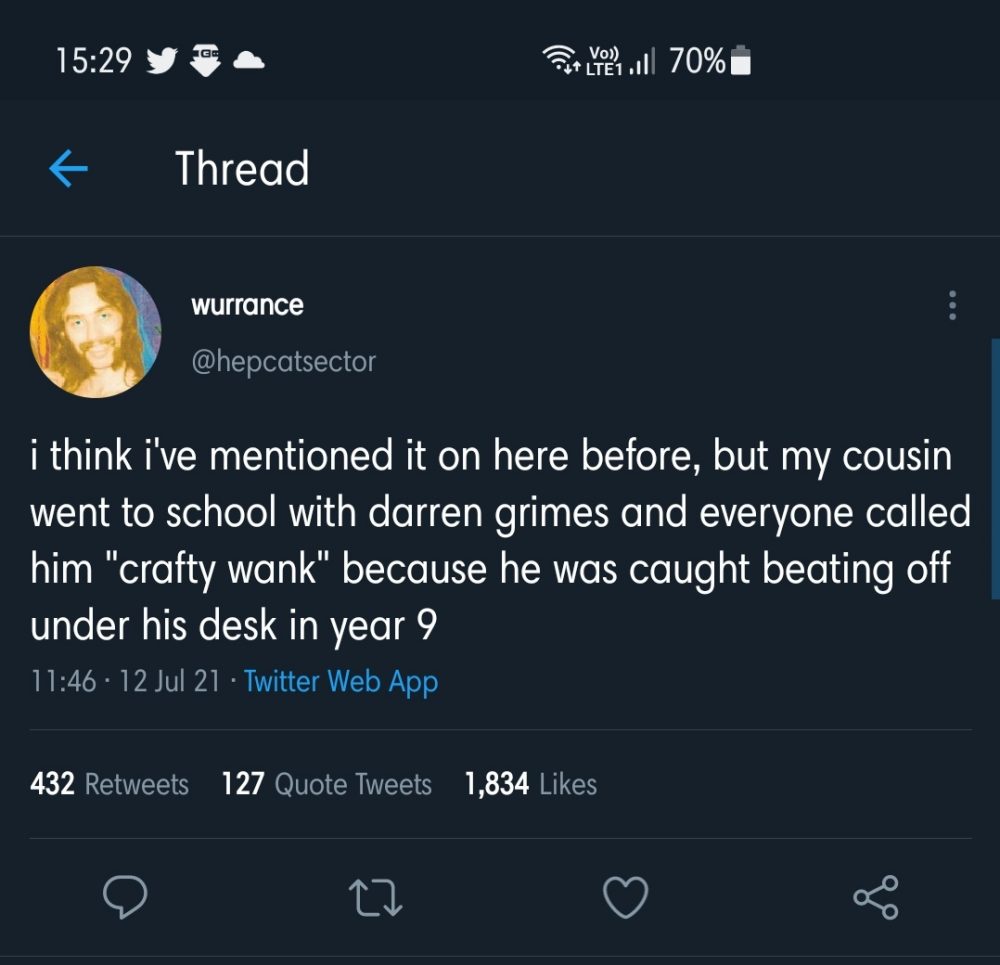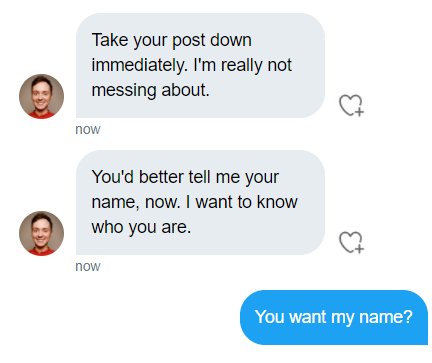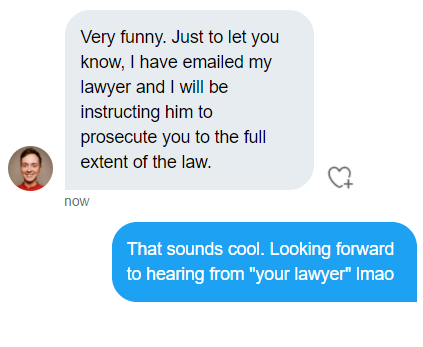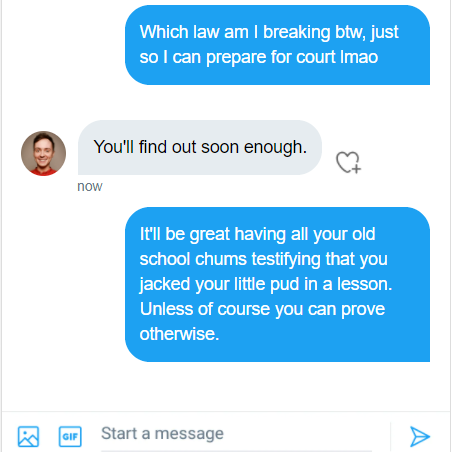 Lol it's just too funny. The original guy didn't even tag Grimes in the first tweet so he had to be actively looking for his own name and then to be so worried about people believing it – because it's actually true – to DM the guy and say he'll sue him if he doesn't comply is just too much.
Why would anyone do that about some random comment on Twitter? Just ignore it bro. Reacting like this is only going to make it about 100 times worse.
Hope he does end up suing him because I can't wait to see how that pans out. Gonna be real special.
For more of the same, check out Grimes saying that a winter lockdown would probably be great for sexual predators. Hot take.