I think we were all pretty much convinced after the Floyd Mayweather Conor McGregor debacle that Floyd Mayweather would never fight competitively ever again, but it seems like that was a complete lie as UFC head honcho Dana White has just revealed that the pair are in talks and he expects Floyd to fight again before the end of the year.
Featured Image VIA
Speaking to ESPN, this is what White had to say about the situation: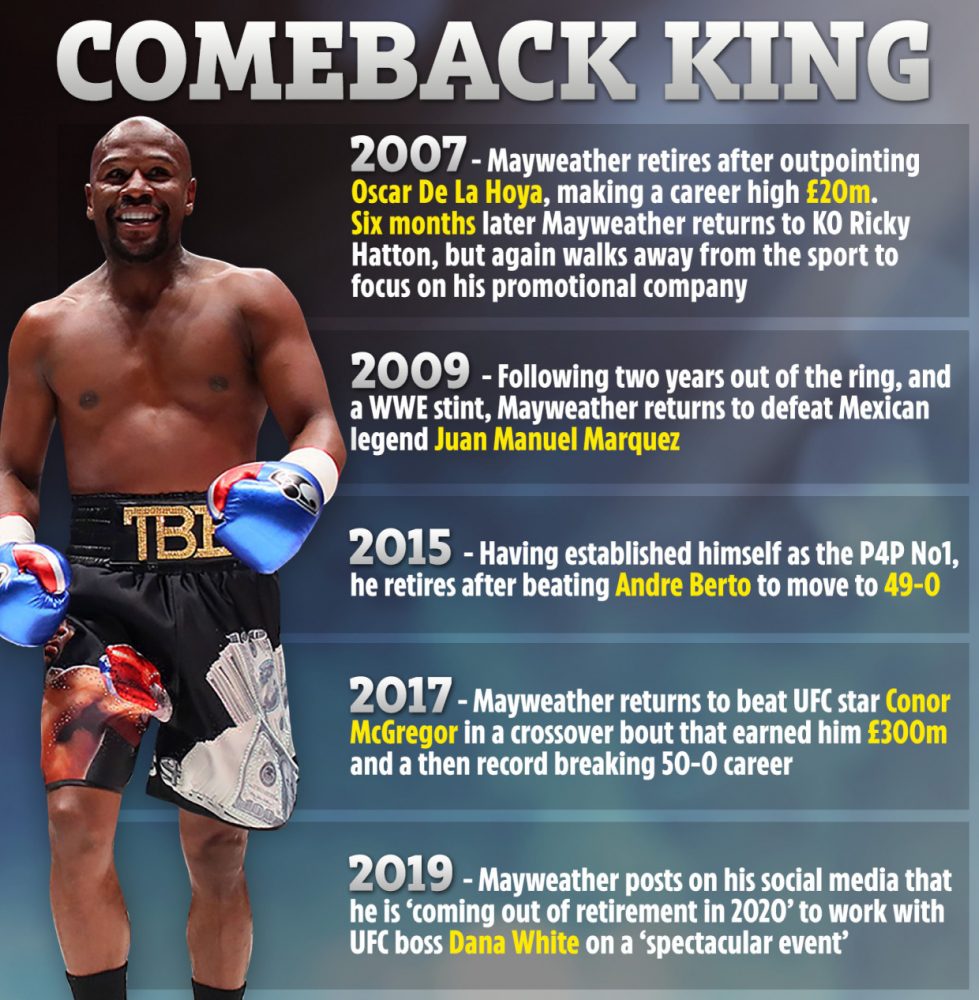 We both started talking.

The easiest way to explain it to you is Floyd and I both feel that we add value to each other, and we're going to figure something out.

Some things have to play out, and then I'm going to start talking to (Mayweather's promoter Al) Hayman maybe this summer, and then I'll have something for Floyd in the fall.

We can do some crossover stuff here, or we can do something in boxing.

Our last experience, Floyd was actually pretty easy to deal with. Hayman is incredible to deal with.

Floyd and I got a handshake deal at the basketball game, and we'll get the rest figured out.

I don't love them (crossover fights, but) when the demand is there…
Hmmmm. I mean I doubt Dana White is lying about all this but you've really gotta ask what the point of Floyd competing again is? He's 42 and I don't think he needs anymore money after the McGregor fight, so why would he want to? We all know he's pretty proud of his undefeated record so why risk that? And who would he fight anyway? Surely he isn't going to actually start a UFC career in his 40s?
Quite a few questions there hey – hopefully they'll be answered before the end of 2020, but who knows in the fight game? Things are always changing.
For more of the same, check out how much money Floyd lost gambling recently. Maybe he does need to fight again.