Dana White has once again stepped in to clarify the Conor McGregor/UFC 200 situation, categorically stating that Conor has no chance of showing up at it. However, that doesn't mean that we won't be seeing him in the Octagon at a UFC event very soon afterwards.
Featured Image VIA 
Here's what Dana had to say:
I don't know why he did (send the tweet). I still haven't talked to him. We had a whole press conference about this, I just don't know how much more clear I can make it.

Conor has his own style, his own way of doing things. It is what it is. We have a difference in opinion on this thing. He thinks that he doesn't need to do media anymore, but that's not how we do it. We do press conferences and we're spending $10 million on this fight.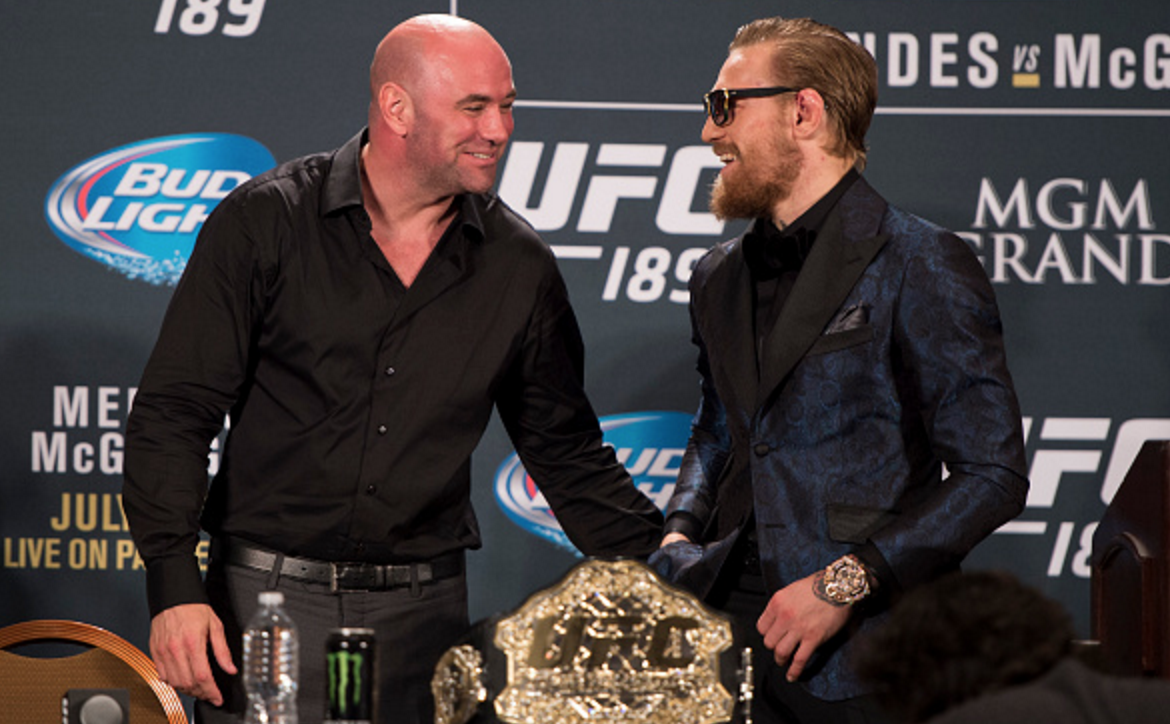 I've said it a million times. Conor has stepped up, man, and saved big fights for us. I have no hard feelings with Conor. Conor is his own guy, he's going to do what he's going to do, but he's not fighting on 200.

He'll fight on 201, 202, 203…whatever, I don't know when, but we'll get it figured out.
Well, there you have it. Despite Conor tweeting it was back on, Dana has said twice since then that it definitely isn't happening. Looks like it isn't. But hey, the UFC can still put Conor on another event in the future and make a shit tonne of money, so I suppose there are no hard feelings. Just a shame that it won't happen at the landmark UFC 200.
Still, Aldo vs. Edgar might be enough to get that buy rate up. Yeah, I don't believe that either but it might pump it up slightly. Everyone knows that when the Notorious is back in the Octagon though that that number is going to swell up massively. Just a question of when now – chances are that it will all go down at the big UFC New York card that's coming up. Either way, at least we know that he isn't retiring for good.