Dan Bilzerian has been facing a lot of problems in recent times, and now he's got one more: he's got too many cars so is being forced to sell one of them. It's tough being rich.
Dan is selling his 2013 Lamborghini Aventador Roadster because he's in the process of building a custom Baja racing track at his house and needs to clear out space in his nine car garage in order to make room for it. He's decided to put this baby up for sale on eBay for a cool $500K, which is about $150K less than he paid for it brand new a couple of years ago.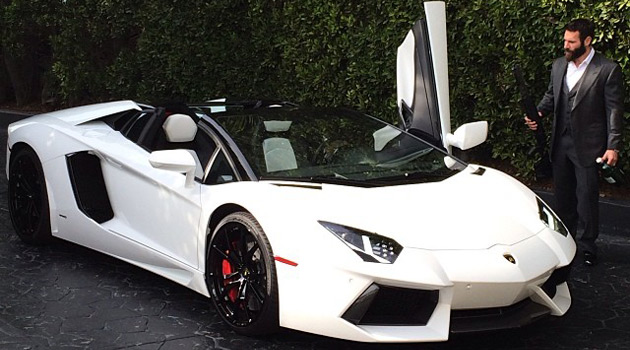 You might think he's trying to skank you on this but it's actually a pretty good deal. The car only has 957 miles on the clock and he's only had it for a couple of years so he's probably selling it for way less than it's worth. In addition to that, if you can afford it you also get to drive around in a car and tell people that Dan Bilzerian used to own it – I'm sure that's probably gonna get you pretty far with the chicks (or even the guys) if you drop it in when you're cruising around LA.
Having said that, if you can afford to drop $500K on a car like this then you probably don't need much help impressing the opposite sex anyway.