A father over in Cleveland, Texas, was caught on camera this week shopping around Walmart with his 5-year-old's daughter's hair wrapped around the top of the shopping trolley.
Featured Image VIA
Witness Erika Burch confronted the guy, who didn't think he was doing anything wrong.
She then alerted the cops who said they couldn't really do anything about it. Until Erika sent the photos viral, that is: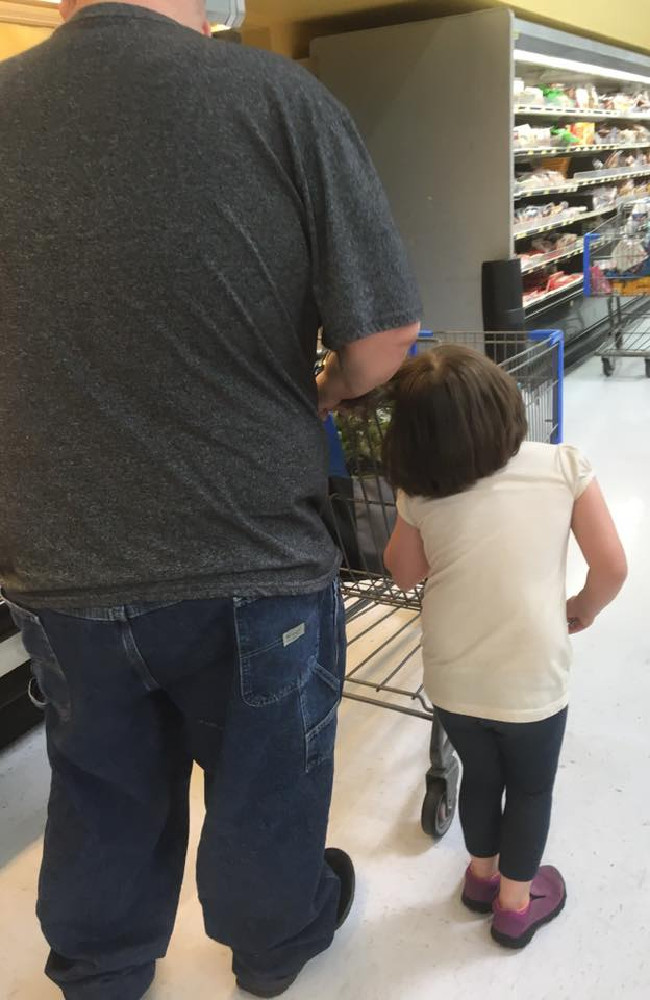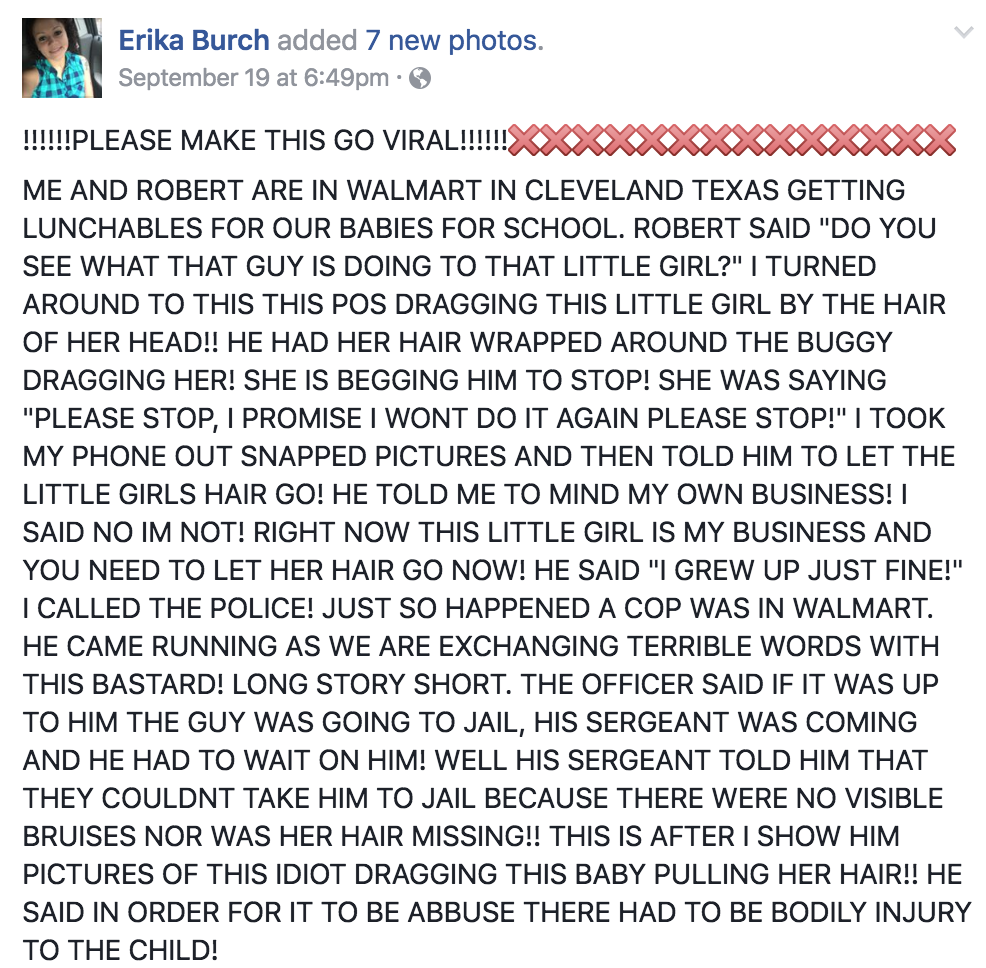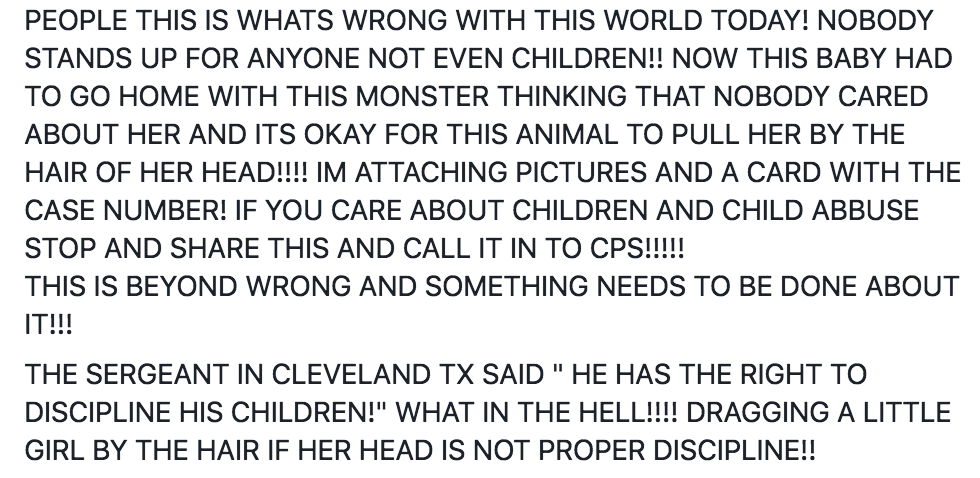 The Cleveland Police Department now says:
The Cleveland Police Department has received numerous calls in regards to a child having her hair pulled last night at Cleveland Wal-Mart. We want to assure the community this case is currently being investigated by our Detective Division. CPS has been contacted per our policy and is also investigating this case. A joint investigation is currently being conducted by both agencies.
The craziest thing about this is that this dad really didn't think he was doing anything wrong by tying his daughter to a shopping trolley using her own hair (while she's crying and apologising no less). He was so sure it was an OK thing to do that he did it in front of loads of people in Walmart. Just casually pushing his shopping trolley down the aisles, picking his food off the shelves with his traumatised daughter getting dragged along in tears.
Maybe the guy just feels really at home in Walmart and so completely forgot where he was. It does seem to attract some right degenerates – even the employees are wanking behind the tills.