I'll be honest and say that I don't know too much about DaBaby, but every time I hear something about him it makes me dislike him more and more.
Featured Image VIA
The latest incident involves the rapper's recent concert at Rolling Light Miami over the weekend. A video was going around where DaBaby encourages members of the crowd to hold up their mobile phone lights but this request was dependent on a handful of conditions which directly relate to whether they're homosexual or not and don't have AIDS.
Here's what he said:
Only throw up your phones if you didn't show up today with HIV/AIDS or other STDs that'll make you die in 2-3 weeks.

All guys put your phones up if you didn't suck a n***** d*ck in the parking lot.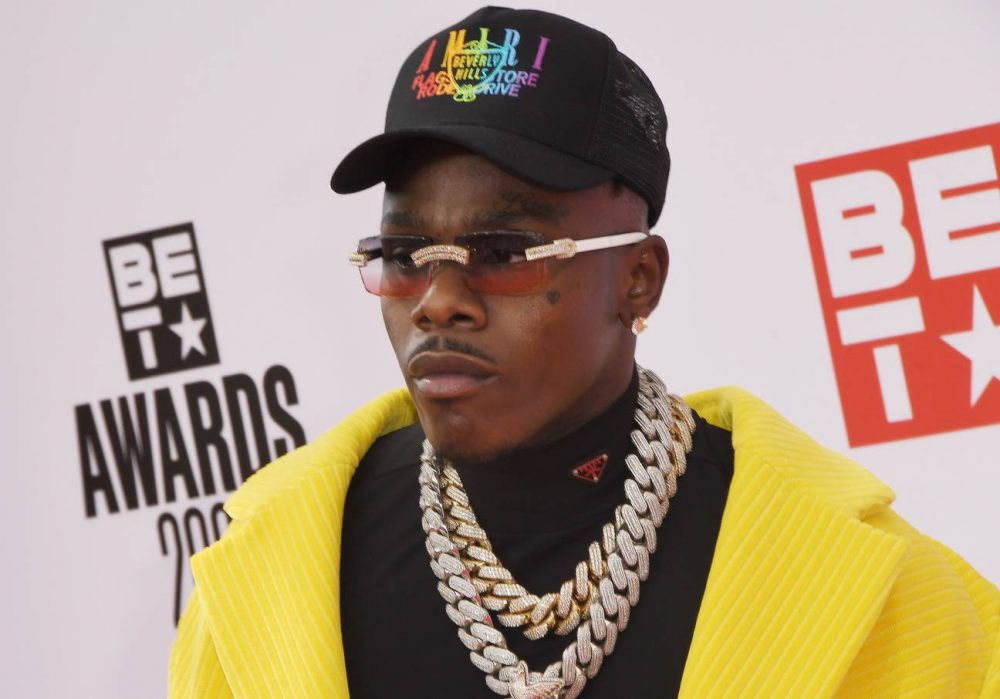 I suppose you could say that that's all in fun and jest, but there's no way that it isn't slightly problematic in 2021. Predictably the social media reaction has roundly condemned DaBaby for his comments, but instead of acknowledging that you can't really go around saying that kind of stuff and that he was wrong, he's decided to double down on his comments and try and justify them saying the following on his Instagram story:
I wasn't going on no rant, it was a call to action. That's what that's called because I'm a live performer. I'm the best live performer. […] You interact with your fans, you get what I'm saying?

All the lights went up – gay or straight. You wanna' know why? Because even my gay fans don't get f*cking aids. Stupid ass n******. They don't got aids. My gay fans, they take care of themselves – they ain't no nasty n***** gays. They ain't no junkies.
I mean that doesn't even make any sense really does it? Not even sure what he's even trying to say there but it's definitely not good and definitely makes me like him even less than I did before. Why is he saying stuff like this? Go listen to Lil Nas X and get educated and act better as a role model you douchebag. It's not cool to perpetuate discrimination.
For more of the same, check out when DaBaby called a 17 year old YouTuber a bitch in a new song. Always getting in trouble that guy.