Cyberpunk 2077 has been receiving rave reviews since its release on December 10, but one topic that's standing out even more than the gameplay is the ridiculous number of bugs and glitches found within it.
These include driving glitches, character movement glitches, and amazingly, glitches that cause your character's genitals to fall out of their trousers (you are given the option to shape the size of your character's penis/breasts at the beginning of the game, and there's even a circumcised/uncircumcised option).
Here are some of the more glaring bugs that are being shared by gamers online:
Best glitch ever. #Cyberpunk2077 pic.twitter.com/XTM4f7s1xj

— Conor Shaw (@ConorFoShaw) December 9, 2020
this Cyberpunk 2077 glitch sent me pic.twitter.com/zuSyXIdYkz

— studio (@ghiblisland) December 10, 2020
#cyberpunk2077 @CyberpunkGame noticed a glitch where female penis does not stay in pants in inventory screen. Or is it a feature? 🤔 pic.twitter.com/1dmlyL6JcI

— 🏳️‍⚧️Kimmi🏳️‍⚧️ (@Slinky_dangus) December 10, 2020
BROOOOOOO pic.twitter.com/UgvHhbVDGo

— ChickieDaTendie | TOP 10% ON FALLGUYS 👑 (@ChickiesTendies) December 10, 2020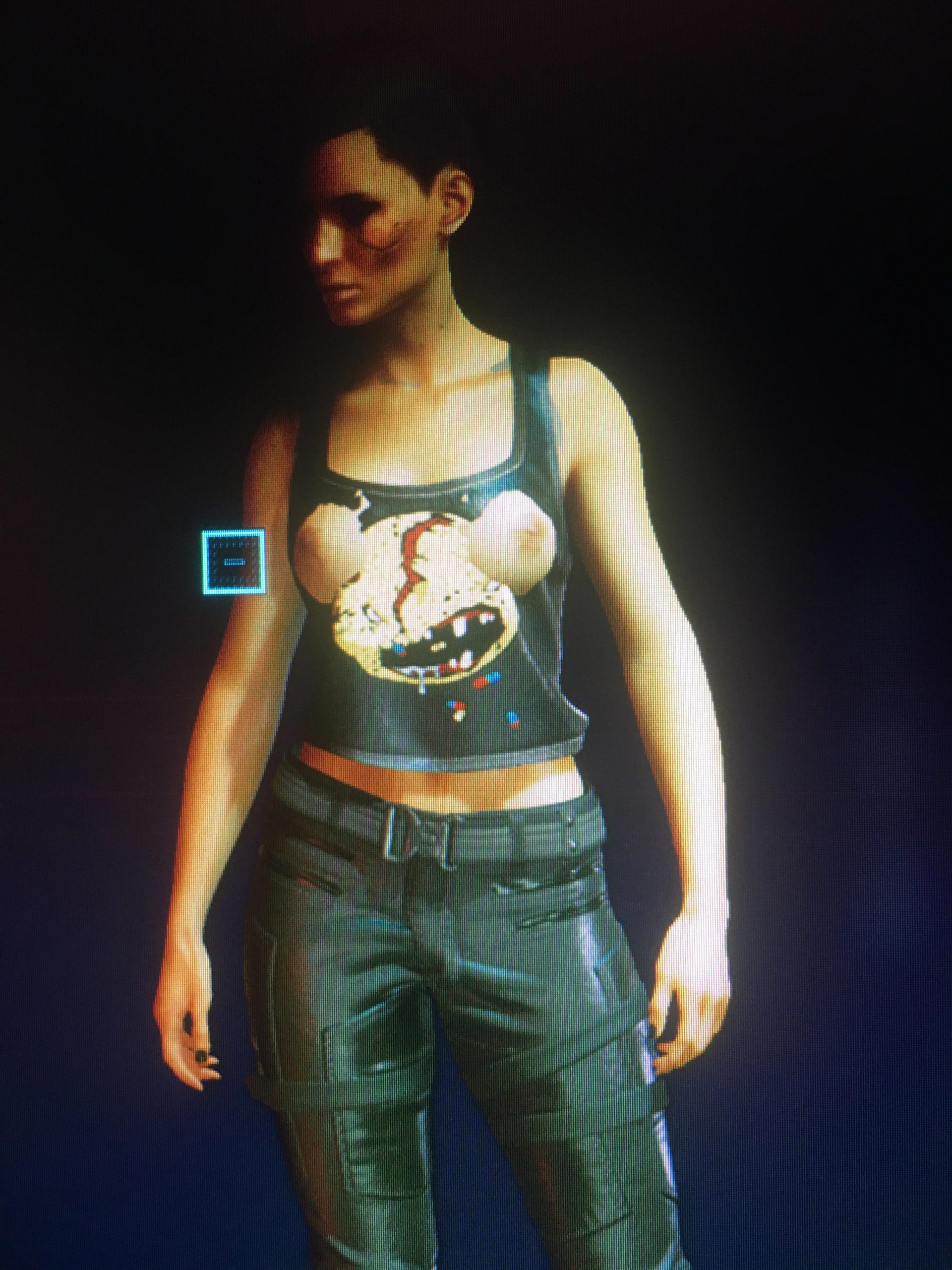 CYBERPUNK LETS GOOOOOOOOOOOOOOOOOOOOO pic.twitter.com/xPa9XPxTPf

— Mr. President Elect Glitch Glitch Glitch Glitch Gl (@MMotorboat) December 8, 2020
lol this is most hilarious bug glitch ever i seen in Cyberpunk 2077 pic.twitter.com/HkClbY2Mse

— Hawj Gamer (@MichaelHawj2021) December 10, 2020
cyberpunk 2077 glitch pic.twitter.com/MQuuHkdytv

— Tatsuhiko Miyagawa (@miyagawa) December 10, 2020
The glitch haha #PS4sharehttps://t.co/X49n8K6Tmt pic.twitter.com/A78lbGx8Af

— Lizzy Wizzy is playing Cyberpunk 2077 🎮 (@MiharuKenshin) December 10, 2020
Blimey, that's a lotta glitching. They could at least have the penis point you to side quests or something if it's gonna be hanging out like that the whole game?
Apparently there's also a glitch that covers the entire Night City map with trees, and another glitch that gives every NPC you come across a gun in their hand. Pretty remarkable that such a highly-anticipated game could be released in such a buggy and unfinished state, but it must be seriously good if people claim to enjoy playing it regardless.
Personally I think I'm going to wait a few months for the developers to sort this all out with patches and fixes and all the rest of it. In the meantime they're also working on the next gen versions which will come in the way of free upgrade in 2021 if you've already purchased the game on PS4 or Xbox. Can't wait to get stuck in.
For a look at Rockstar Games (possibly) teasing GTA 6 in their new GTA Online trailer, click HERE.