The Crystal Maze is set to return as a live immersive experience after it smashed its £500,000 crowdfunding target in just under 8 days.
I'm sure a lot of people reading this will remember The Crystal Maze as one of the best game shows from when we were kids, and if you don't I've put a YouTube video at the end of this so you can check out what all the fuss is about. It's going to return in a secret London location which will enable a live audience to watch a team of dorks try (and inevitably fail) to try and beat The Crystal Maze. Richard O'Brien has even been roped in to host the whole thing so it's going to be as authentic to the original show as it can possibly be.
Backers to the crowdfunder could choose to pay £45 to be contestants at one of the shows, £100 to attend the opening night party, £1000 to enter as four teams and £10,000 to hire the whole complex for one entire day which you can't deny would be completely and utterly awesome. The crowdfunder is still open, so if you want to purchase one of those gifts then head on over here.
Images VIA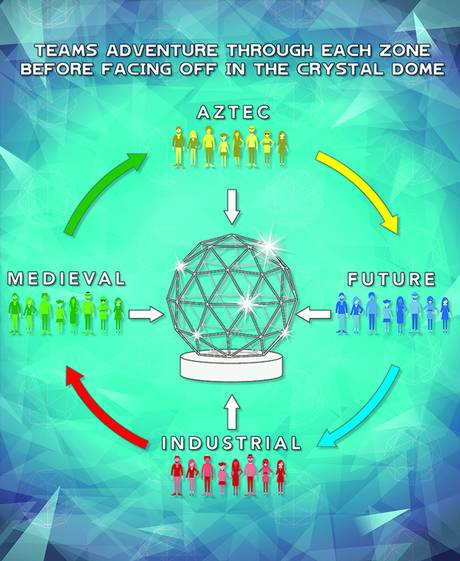 Here's what the founder of Little Lion – the company behind the initiative – Tom Lionetti-Maguire had to say about it at all:
Richard won't be running around the maze himself, but he will be welcoming guests in time honoured fashion… to find out how, you'll just have to come along and see!

The main cost is without doubt the set — building a land of wonder and amazement for everyone to enjoy. No expense will be spared as we rebuild the Maze in all its former glory.
Sounds like an awesome night out. Get involved before it's completely sold out or if this looks too soft for you maybe check out the most extreme haunted house of all time here.