Here's your weekly dose of gash news items courtesy of the Daily Mail. This section covers non-news from across the globe (well the UK and the US because let's face it, the Daily Mail couldn't give two turds about the rest of the world). As ever we will peruse the non events of the week and bring you urgent updates regarding people whose names you may recognise. We'll also let you know what sort of clothes they have on: vital and invigorating stuff yeah?
1) Daughter And Mother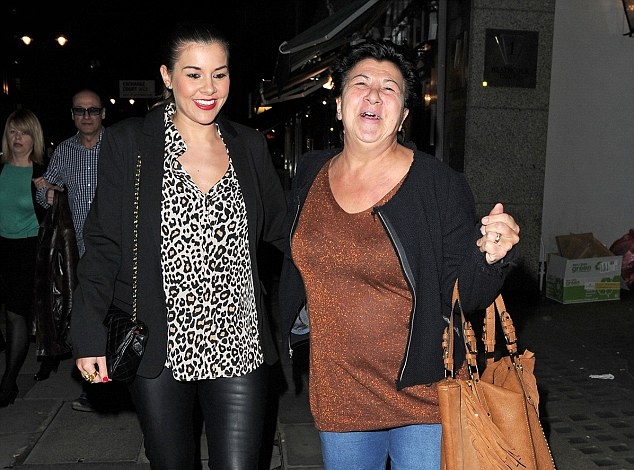 Website: Daily Mail Online
Headline: Mum's the word! Imogen Thomas struts her stuff in skintight leather trousers as she enjoys night at the theatre with her lookalike mother Janette
More Fitting Headline: Woman goes out with her mum
Summary: Imogen Thomas, ex-Miss Wales and "Celebrity" Big Brother "star" goes out to the theatre to watch the Bodyguard musical which sounds like an awful way to spend an evening. Also, the Daily Mail points out that her mother looks a little bit like her. That's called genetics. And they don't look that similar anyway.
Quote To Note: "The mother-of-one added a touch of glamour to the occasion with a pair of skyscraper black patent stiletto heels, while wrapping up against the cool night in a black boyfriend-style blazer".
Favourite Reader's Comments: "Mums having a whale of a time isn't she? And good for her – too many miserable people in this world, hope they had a good night out" and "Nooooo thank you".
☛ More: Today's Top 4 Crap Celebrity News Items #1