There was a huge furore at the tail end of last week when two pensioners from Middlesborough revealed that they weren't allowed to buy meat pies before 9am at their local Morrison's.
Images VIA
Linda and Tony Gilkes were both outraged that all the pasties and sausage rolls were ready made and just sitting there but because it was 8:45am they weren't allowed to buy them as the shop only starts selling them at 9am. Here's what Linda had to say about it:
I could see bags and bags of pies, all wrapped up on cages behind the counter. The trolley was ready to be pushed out.

But when I asked for the pies, I was told: "We can't sell the pies until 9am".

I could have had a fruit pie, but not a meat pie.

If they hadn't been cooked, that would make sense, but the fact that they were baked, well – it's ridiculous. If I could've reached over, I would have grabbed them myself.

They are dictating to me when I can buy pies and when I can shop.

I wasn't waiting 20 minutes so I went to Cooplands. I was disappointed to say the least.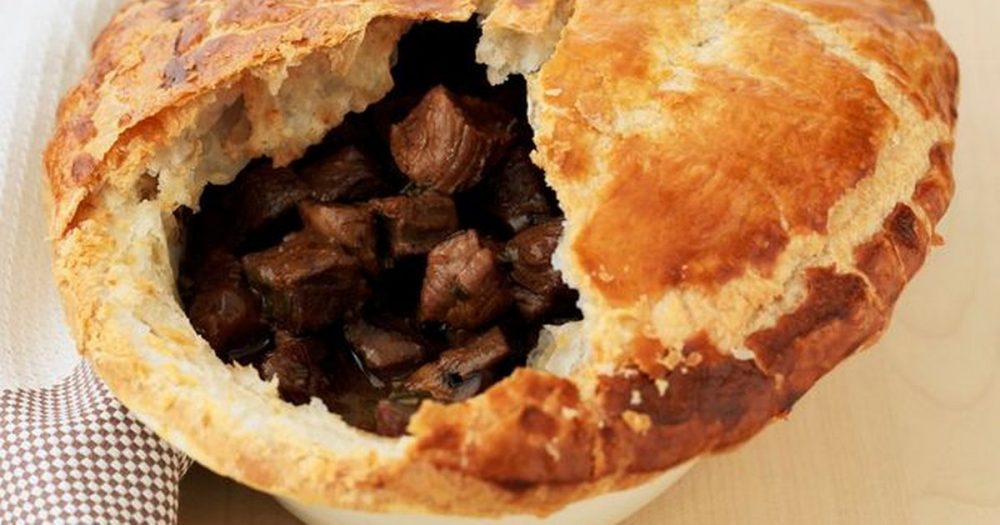 Yeah I'm not surprised to be honest – I don't even know what Cooplands is but it doesn't sound as good as Morrisons. Anyway, after the issue hit national news, Morrisons have admitted they were wrong and released the following statement:
After being reminded that we have some customers who really love pies at breakfast time, the team at the Middlesborough store have decided that they will start baking pies earlier and they'll be available at 7am.

It appears that in this case we should have sold the customer their pies.

We apologise for any inconvenience it might have caused.
What a major victory for the little man, going up against the big corporate supermarket and getting them to back down. You've got a love a true underdog story and this exemplifies it in every way. Definitely getting up early to pick up a pie next time I'm in Middlesborough.
For more pies, check out this football fan's pie which is literally the worst pie of all time. Honestly.