A randy couple have been busted having sex at the King's Landing filming location for Game of Thrones, in full view of passers-by in the Old Town area of Dubrovnik, Croatia.
The opportunity to take his girl doggy-style in the exact same spot that Cersei Lannister did her walk of shame was simply too great for this lad to pass up, and if you watch the video over on the NY Post, he really went for it!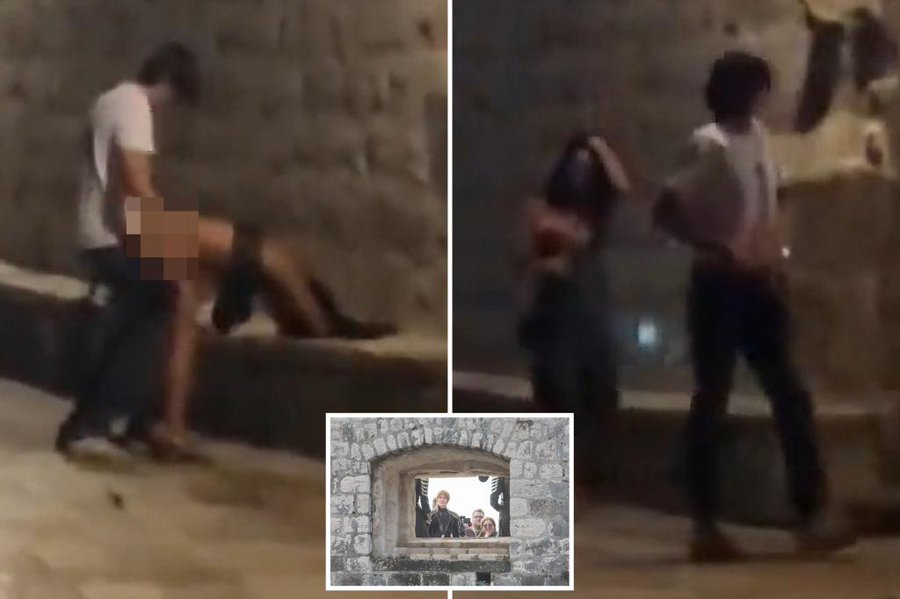 In fact the outlet described the young man as "thrusting with extreme vigor", which I guess is the only way you should be doing it when recreating a Game of Thrones sex scene in King's Landing. No word yet whether this couple were a brother and sister duo, but that would be taking Thrones superfandom to a whole new level.
Either way this pair are lucky that being paraded down the street and abused by peasants throwing rotten fruit isn't a thing that happens in 2022, although from the looks of it they'd probably enjoy that and all. Just so long as everyone on the streets is yelling 'SHAME' at them. Congrats to this young man and woman on pulling it off, even if they did get caught in the process. That's half the fun, right?
For a look at the first official trailer for the 'Game of Thrones' prequel, click HERE.