We've been featuring a lot of couples behaving in pretty ridiculous fashion today on Sick Chirpse, but most of those seem like they've been at the start of their relationship and just having a good time fooling around – the guys in this article seem to have made it an inherent part of their lifestyle though.
Images VIA
You wedding day should be an unforgettable experience and it certainly will be for this pair – as they weren't able to attend their own nuptials because they had been thrown in prison instead. Sonia Newby and Mark Merrin were arrested as part of an early morning raid in Townsville, Queesland, Australia and were accused of being part of a drug syndicate with Newby's son Corrin, regularly supplying at least 40 customers. What a day to get busted hey?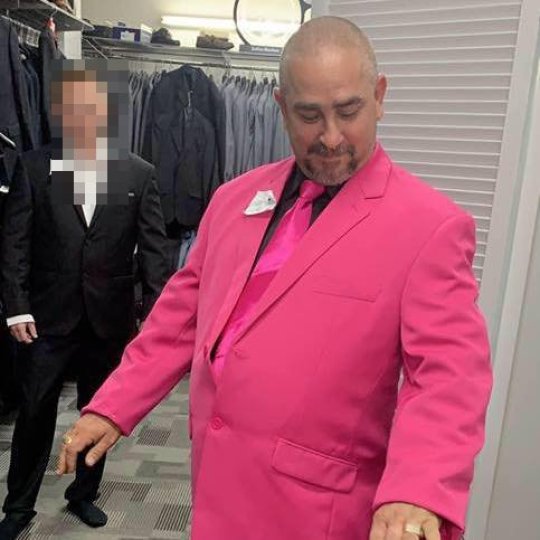 The pair were subsequently charged with numerous offences, including money laundering and drug trafficking offences. Apparently they were always buying expensive bags, designer clothes and perfume etc with their money which initially aroused suspicion in the locals.
They faced magistrates on Monday and were expected to apply for bail today. Not sure if they would still be able to get married if they were granted bail, but I imagine it would still be quite the wounder even if they could as I doubt half the people they invited would be able to attend before they had to go back on trial for all their crimes.
Might also affect attendance to know that the people you thought you knew were actually major drug kingpins too, especially if they weren't putting on a completely sick wedding in the first place. Just saying. Assume even if they make bail that the honeymoon will be cancelled as they'll have to give their passports in as well. Bummer.
For more of the same, check out this wedding that got cancelled after the bride tried to charge guests $1500 to attend. Pull the other one dude.