2017 may have started well in some respects, but in others it's following on right where 2016 left off. Case in point, this absolutely sickening story has come out about two young parents who thought it would be a good idea to torture their baby daughter and then blame it on a ghost.
Images VIA 
29-year-old Rocky Uzzell and his 24-year-old partner Katherine Prigmore left their baby Isabelle with injuries so catastrophic that she's going to need a wheelchair and is unlikely to survive far into her adult life. They often filmed this abuse and torture on their mobile phones, with one video revealing that they were happy that their child lay badly injured in hospital as it would give them the chance to go to Nando's. Honestly.
The pair were jailed at Northampton Crown Court in September after pleading guilty to their crimes. Uzzell is receiving eight years whilst Prigmore was only given two years and four months. Way too lenient if you ask me.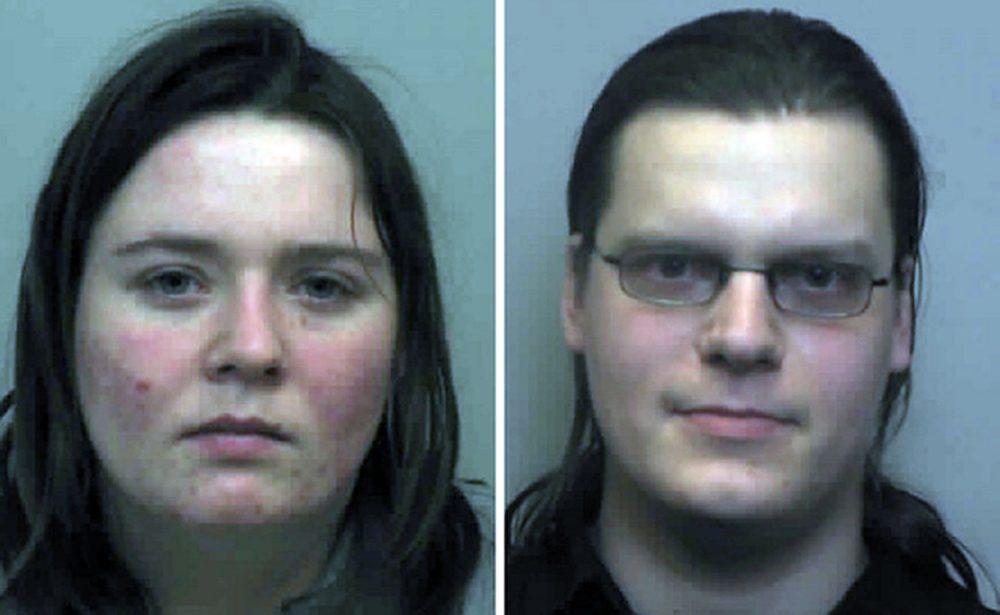 During his defence, Uzzell claimed that a "ghost-like alter ego" had at times "taken over his body since he was a child" and was trying to make him "get rid" of baby Isabelle. He said that he had "lost count of how many times she was shaken" whilst this ghost had controlled his body.
While this may be indicative of much deeper mental health problems, it still can't really be believed that it wasn't Uzzell who was perpetrating this abuse. And what's more, Prigmore was filmed laughing about it in the background of many of the videos too – thankfully the judge saw this and ruled that it was Uzzell harming the baby and not a ghost. I can't believe that I just typed that sentence.
Anyway, if Uzzell really is schizophrenic or whatever, I hope he gets the help he needs whilst in prison, but it's not really going to change anything regarding his poor child who now resides in a wheelchair and has to be fed through a tube. Let's hope she makes a full recovery, but it isn't looking good right now.
For more ghosts, check out this one apparently throwing a glass across a restaurant. Yeah right.