It seems like we've been waiting a literal decade for Corey Feldman to reveal the full details of the paedophile ring within Hollywood that he's been cryptically talking about for that amount of time, and it seemed like this was all going to come to a head last night with the premiere of his new documentary 'My Truth: The Rape Of Two Coreys' –  except that it didn't at all.
Featured Image VIA
For those of you that don't know, Feldman had organised a live screening for journalists in Hollywood as well as a live streaming that fans could watch at the same time that would be broadcast via his website fort he price of $20. I think he said that this fee was to cover the cost of making the documentary, server fees, security fees (he's convinced his life is in danger) etc.
To be honest, I think you would have had to have bee a fool to have paid that, as if you had watched the trailer you would have seen that it looked like the kind of movie a ten year old kid would have made for his multimedia project, especially as you could have read about all the good bits online the day after. And guess what?
I was completely right because the live stream was riddled with problems, with only 20 minutes of the movie being shown before it crapped out. Feldman blamed this problem on hackers and said he would do his best to get the movie up, before going dark and just showing the movie to journalists at the theatre.
Many people on Twitter were obviously upset about this development. Here are some of the best reactions:
1:52am and still waiting @Corey_Feldman 😄 pic.twitter.com/JVrXzoWROB

— Nancy (@nancylasocki) March 10, 2020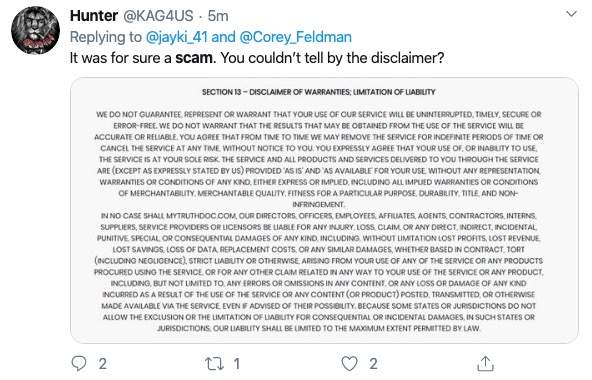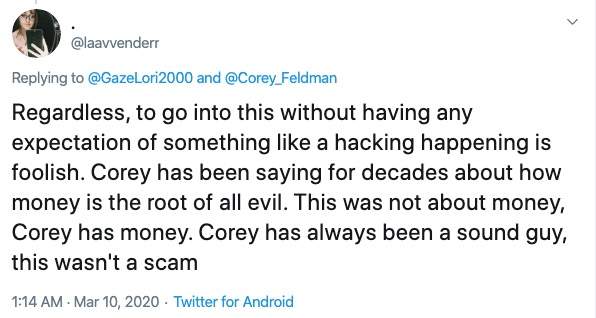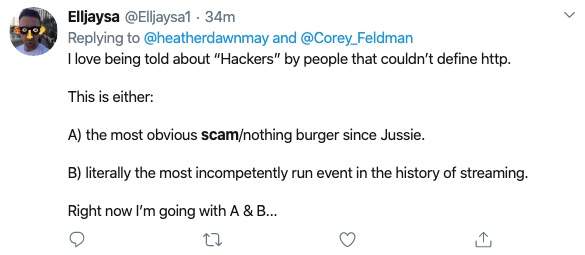 As for the journalists in attendance, they at least confirmed that the movie was real but stopped short of saying that it was going to be as mind blowing as the Harvey Weinstein accusations – a quote that Feldman had previously used himself. I think the key part of the movie was that Feldman again accused Charlie Sheen of raping Corey Haim, but that's already happened and Sheen has denied it so it's not THAT big a deal is it?
Here's the reaction from a few of the journalists:
In the film, Feldman says Haim told him he was bent over by Sheen in broad daylight between two trailers and sodomized. Crisco oil was allegedly used as lubricant. Story to come from the screening — the only place the movie was screened since the live stream website did not load.

— Amy Kaufman (@AmyKinLA) March 10, 2020

Yeah, it doesn't really sound that promising does it? I suppose the fact that none of them even stayed up late to file their reports kinda shows you how explosive the 'revelations' probably were. Except that last guy who made the live video, but he seemed like a bit of a nut himself didn't he? Probably runs some paranoid blog or something.
Anyway, I'll do a post on that later, but at the moment it sounds like all the hype has been for nothing – as many people, including myself sadly predicted. Hopefully at least Corey himself will find some peace from it finally being released.
For more of the same, check out Feldman giving a blow by blow account of his recent stabbing. Maybe people are trying to silence him?