£100 million worth of cocaine is a hell of a lot of blow and this is the amount that has been successfully taken off our streets following the biggest ever drug bust by police in Costa Rica.
Images VIA
The bad news is that the white stuff was heading to Europe, so it might make things a little more difficult when you need a little sharpener next weekend. The cocaine was hidden in a bunch of suitcases that were present in a shipping container that was full of house plants that was heading to Rotterdam.
Anti narcotics police searched the container at the Costa Rican port of Limon where they discovered 202 suitcases that were full of 5048 packages of cocaine that weighed around 1kg each. The police revealed that the drugs were manufactured in South America but they declined to say the exact location. The street value of the drugs if they had reached Holland would have been £105 million. Whoa.
Here's what Costa Rica's Security Minister Michael Soto said late on Saturday: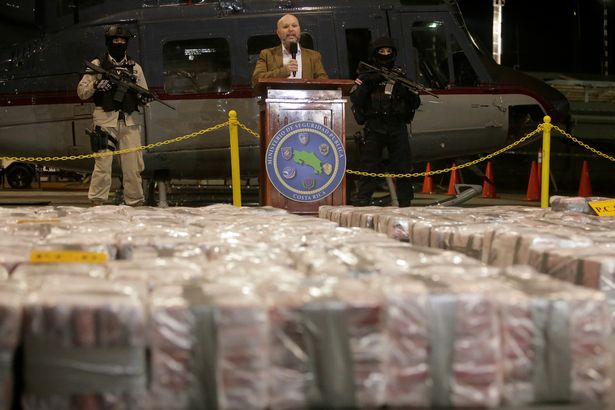 It's a historic seizure.

It is a blow to the regional criminal structures.
I mean I probably could have guessed that but I suppose it's nice the Security Minister is out there saying something and being all important. It's probably gonna be a blow to most people in this country looking to get on it on Saturday night too, but I suppose on the flipside it might lead to less fights come closing time as well so maybe it's a good thing? Depends which side you're coming down on I guess.
For more of the same, check out this guy who tried to smuggle £133 million worth of the stuff on his boat. Yeowch.