It's a stressful time for essential workers who are still out there grinding while the rest of us self-isolate, and so the last thing they need is for some gassed up chav to show up and make life even more difficult for them.
Featured Image VIA
That was the situation outside this Co-op in Poole, Dorset, on the weekend. Unfortunately for this loud-mouthed chav, he came up against a true Glaswegian badass:
When you threaten the shop staff and he's from Glasgowpic.twitter.com/agKwoj50PW

— Old Holborn ✘ (@Holbornlolz) April 26, 2020
Ouch! Well that's one way to effectively get a threatening body away from you and it clearly worked a treat. In fact I think the chav was about to cry? He definitely didn't want any more smoke after that, that's for sure.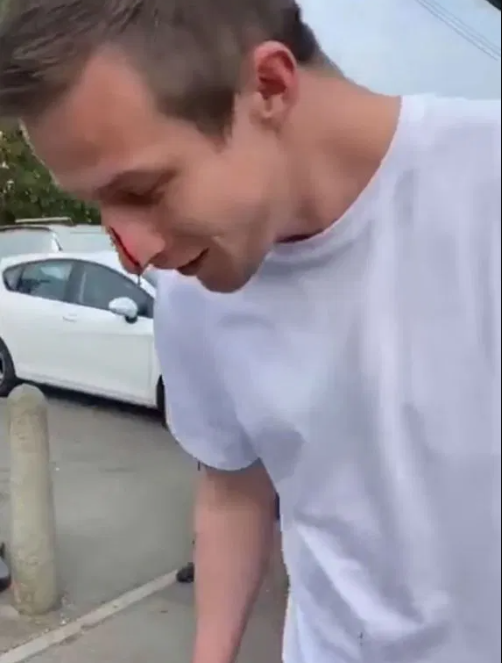 A bunch of people on Twitter are saying the surprise headbutt was a cowardly move from the Co-op worker but I call BS on that. The 'fight' had already started when the chav got in his face and threatened to F him up, not to mention how he was already in his colleague's face when the film started rolling. From the sounds of it he was off to get his stanley knife when the video ended but somehow, I don't think he'll be heading back to the Co-op anytime soon.
Arguably, he should have seen it coming anyway. The headbutt is a go-to move over in Glasgow, even for the women.
[h/t Independent Eagle]