A convicted paedophile is taking a stand after being told that his career as an ice cream man is 'not an appropriate job for a registered sex offender'.
Featured Image VIA
Paul Neary, 47, was convicted in 2016 of possessing indecent pictures of children but was spared jail. According to Metro, he went on to get the job serving up ice creams to children on Crosby Beach, Sefton, over an 18-month period.
A search of his home uncovered pictures of children's dirty underwear and naked Barbies mimicking sex acts.
Police have now applied to have a sexual harm prevention order against him adapted, banning him from working as an ice cream vendor, preventing him from owning female children's toys, and stopping him take part in any activity which involves girls under-16 or unsupervised contact with them. Which all sounds very reasonable.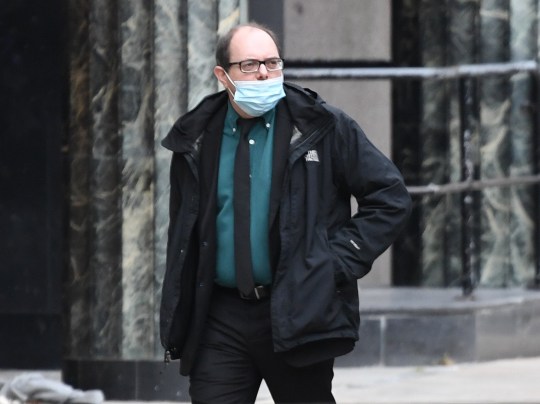 Paul's job selling ice cream first came to light through a conversation with his neighbour, in which he admitted that his employer didn't know about his past conviction, even though Paul had agreed not to work in the van until he informed them. Regardless, the company later said they were happy with him continuing the role (WTF?). Paul is now fighting the police application to get him banned from the ice cream truck.
PC Mary Fielding, who monitors sex offenders, had visited Paul's home on Burbo Bank Road South last year and found the flat 'exceptionally cluttered' with bags of clothing that he claimed to have bought from car boot sales to cross-dress with. The bag also had Barbies and other toys in it.
On his phone, police found 30-40 photos of girls' underwear that appeared to have been soiled by Paul and laid out on the sand dunes. They also found over 100 photos of naked Barbie dolls around a toilet, placed in sexual positions and mimicking sexual acts on him. Yikes! What an absolute wrong 'un.
There were also around 30 photos and videos showing Paul wearing soiled girl's underwear around his ankles and halfway up his legs in public toilets, with some exposing his penis. Marvelous.
The guy also has no idea how to wear a mask properly: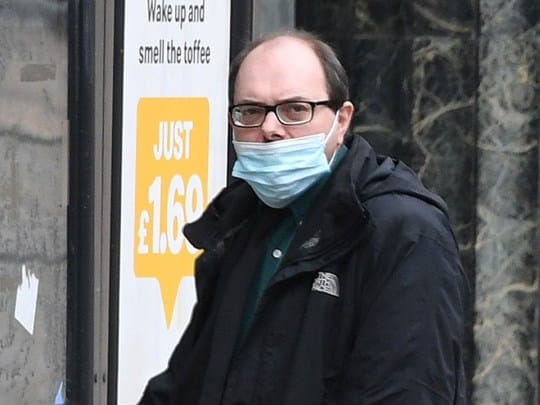 Paul is said to be 'shocked' at the idea of being banned from selling ice cream as he said he 'does a good job and enjoys it'. He disagreed with PC Fielding's suggestion that he was putting himself at risk of re-offending and 'tempting' himself.
On his weird obsession with Barbie dolls and making them perform sex acts on him, he says he's 'fascinated' by them but not sure why.
He didn't say whether he was aroused by children, and responded to questions about the photographs by saying 'everyone has a right to a private life'. He also insisted he 'knows the difference between right and wrong'.
He said that he enjoys crossdressing in women's clothing after his father 'mentally abused' him and made him wear his sister's underwear to school, which led to other children mocking him.
He also confessed to looking at child sex abuse images out of 'curiosity' after using regular porn to help him relax after night shifts, but soon became 'obsessed'.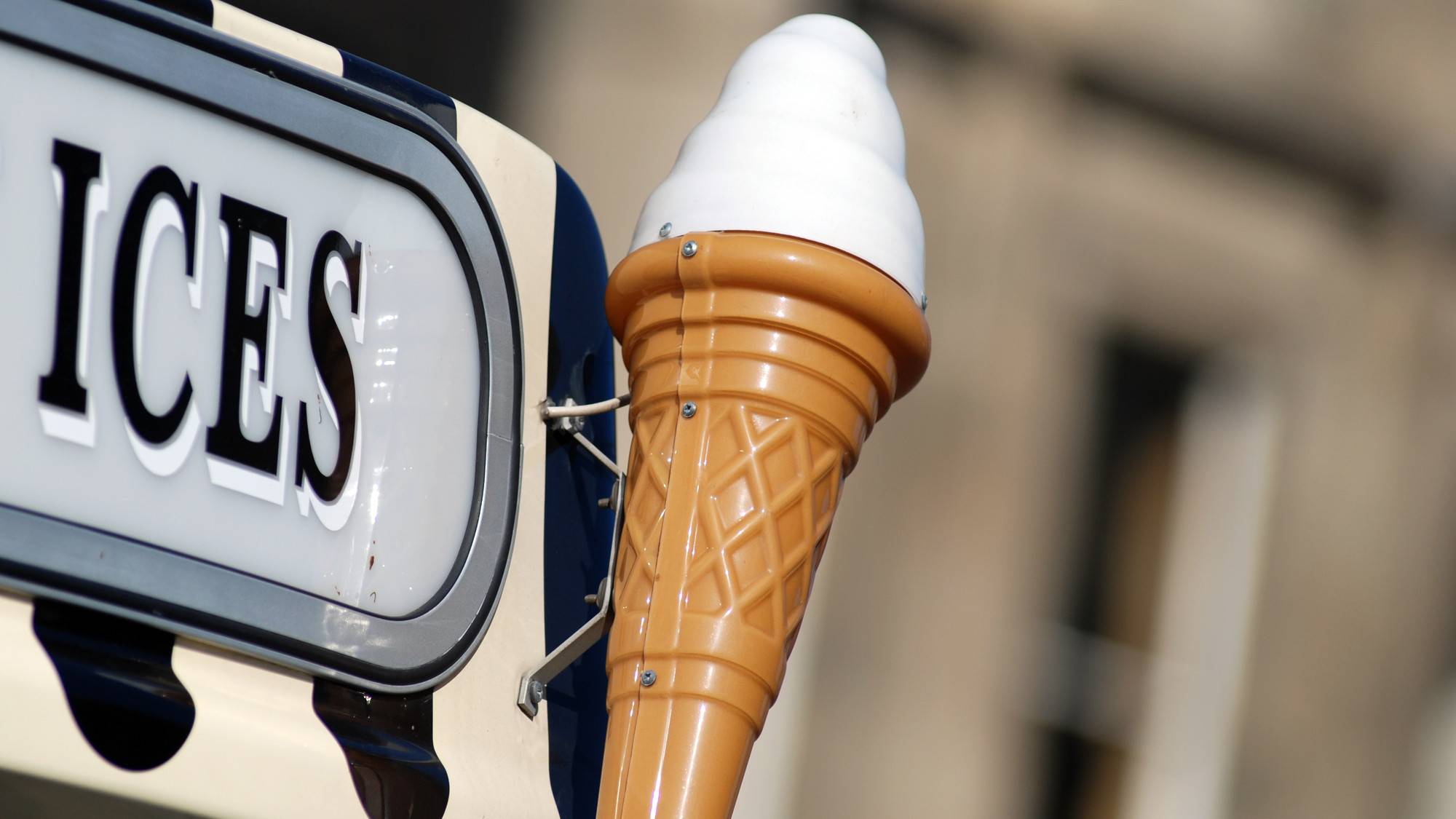 So, would you be happy with this guy serving a creamy ice cream to your child? I mean he can't even follow the rules when it comes to wearing a mask, what makes anyone think he won't use his position as an ice cream man to perv on and/or groom little kids? Might as well get him a job as a nursery assistant if this is how we're going about things.
Most shockingly of all though – what the hell is his employer doing saying they're happy for a convicted paedophile to continue selling ice cream for them? Mind-boggling stuff. A paedo in an ice cream van next to a beach – what could possibly go wrong eh?
Let's hope the police application is successful and Paul Neary is able to find himself a new line of work well away from children.
For the paedophile who faked his own death to avoid trial and was them busted buying breakfast at Tesco's, click HERE. Hey – paedos gotta eat too.