A model based in Winchester, Hampshire says she is worried about being left home alone after a test and trace worker asked for her number after popping round to check she was self-isolating.
Featured Image VIA
Charlotte Roffey, 27, was quarantining at home after a holiday in Majorca when he visited last Saturday.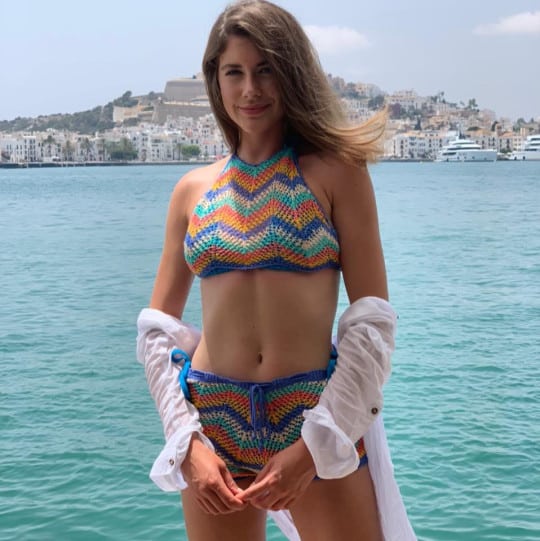 Within minutes of leaving the man messaged her with a waving hand emoji saying:
Do I have the permission to save your number at all?

Please ignore this if you don't want that or have a husband or whatever lol. Apologies I asked.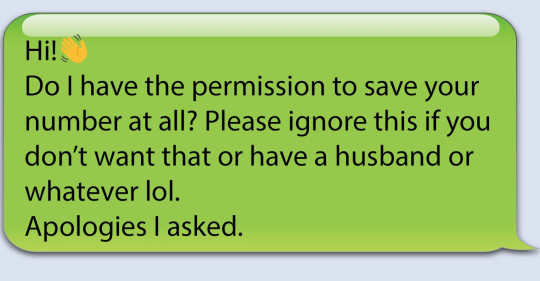 Cringe central.
Sure enough, Charlotte does have a boyfriend and immediately forwarded the message to him. William Machin, 29, was 'very angry' and 'wanted to confront the man' but Charlotte talked him out of it.
Charlotte told The Sun:
I think it's appalling that he used his power in a completely inappropriate way and it made me concerned for any other woman in the same position.'

I was alone and felt uncom­fortable that he had access to all my details.
It gets worse. Because Charlotte didn't respond to the man's messages, he apparently thought she was playing hard to get, and so went on to follow her on social media and even sent her a Friend Request on Facebook. Yikes.
View this post on Instagram
Charlotte had been on a three-day break in Majorca with some friends in mid-July, filling out a Passenger Locator Form before returning to Hampshire and isolating. Two days later, she got a knock at the door from the 'friendly' worker who sent her the inappropriate texts.
Charlotte added:
It didn't feel professional at all, considering I had been anxious about someone coming to visit my home.
The worker even divulged 'tricks' to avoid being caught if she needed to leave home during her 10-day self-isolation period. Oh dear…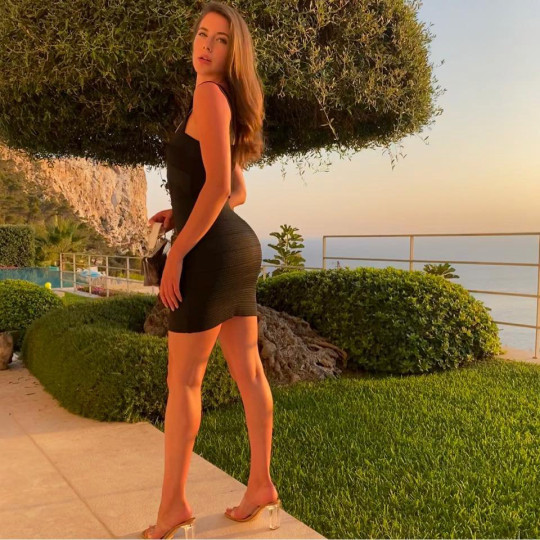 Charlotte says she's sharing her ordeal to make people aware of how personal data can be exploited and also that she is 'worried for young women or vulnerable people that may be naïve'.
A spokesperson for the De­partment of Health and Social Care responded:
We take complaints about NHS Test and Trace contact tracers extremely seriously and they will all be investigated and appropriate action taken.'

The Government expects all of our operatives to behave in a professional manner at all times.
Welp, one p45 coming that dude's way I imagine. Which is probably what he deserves, but at the same time, I do feel a bit sorry for him. I mean he was obviously quite taken by Charlotte and thought he would try his luck, albeit in a completely inappropriate and creepy manner. In his head the worst case scenario was probably that she'd be flattered, turn him down and move on with her life. Instead she took her story to the papers and told the whole world what a creep this guy is. That's gotta be tough.
Like we always say, if you're going to pull a move like this you have to be 100% sure it's going to work. You have to be so charming and irresistible that the lady overlooks the fact that you nabbed her number from track and trace records and jeopardised your job/reputation in the process. Better luck next time, champ.
For the woman who applied to work for a mental health charity and received a response from a man chatting her up, click HERE. No wonder men get such a bad rap.