Conor McGregor vs. Nate Diaz lived up to all expectations this past Saturday as the two men beat the absolute shit out of each other in an all out war.
Featured Image VIA
Whilst Conor picked up the win via decision, one thing he might not have been aware of during the heat of the battle was that his dick had actually fallen out of his pants halfway through the fight. One eagle eyed Twitter user managed to spot it though, and posted this image for all to see. You've gotta look real close (I'll blow it up underneath for you anyway):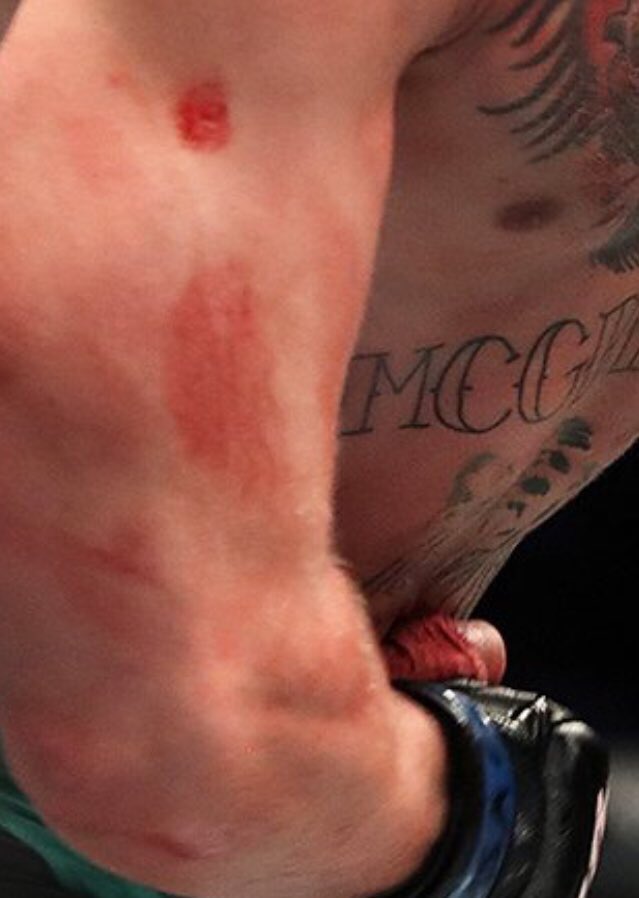 Lol. Ok, so that probably isn't actually his dick and is more likely his bloody right thumb, but goddamn if it doesn't look like it could be the Notorious's little bell end. And it would have made the fight even better if his dick had actually slipped out during it, right?
For more dicks turning up in places they shouldn't be, check out this guy's dick getting snapped in half when he was having sex. Ouch.