Today is probably the first day since the weekend that the aftermath from the Conor McGregor Khabib fight hasn't dominated our timelines, but there is one pretty stupid story that has emerged to keep us ticking until the next big bombshell in their feud.
Featured Image VIA
For some reason, Ladbrokes have decided that following his loss at UFC 229, the next logical step for Conor McGregor's career is to head into the jungle for the latest series of I'm A Celebrity Get Me Out Of Here'. They're currently offering 4/1 odds on his inclusion making him the favourite alongside Danny Dyer and Ronnie O'Sullivan.
Here's what a spokesman for Ladbrokes had to say:
McGregor's faced a fair few snakes in UFC, so the celebrity jungle should be a breeze for the Irishman.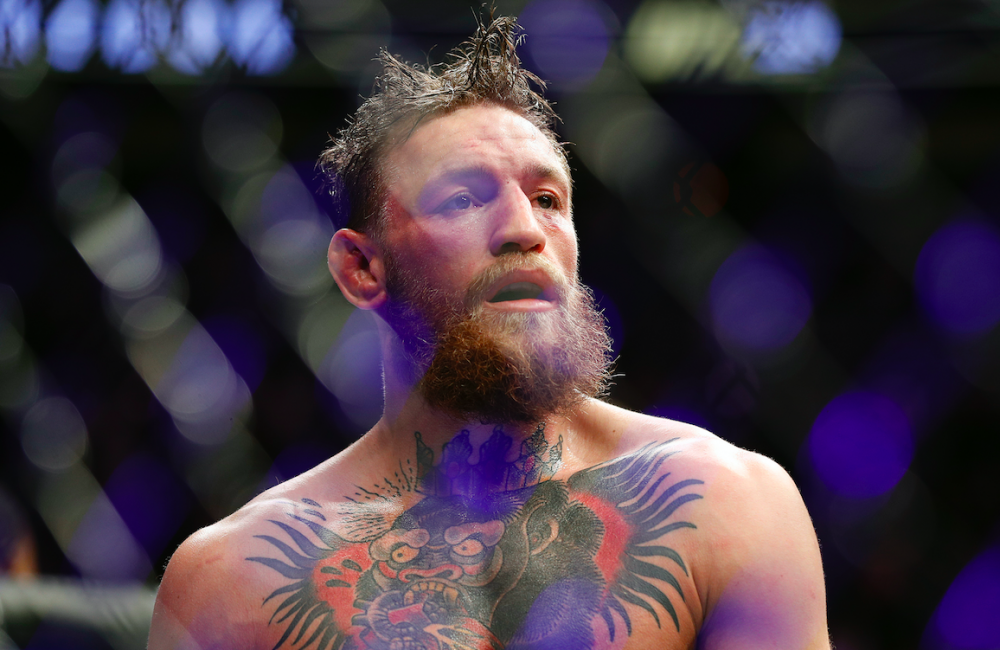 Yeah, OK. Most people seem to be saying that the fact that he's serving a medical suspension in the UFC due to the fact he tapped out in his fight means he'll be free to go into the jungle at the end of October, but anyone who knows anything about UFC knows that this would have happened regardless and anyone that knows anything about Conor McGregor knows that he isn't gonna be going into the jungle right now. Why would he? The guy is concentrating on becoming a billionaire, why would he need to hang out with some washed up celebrities in a jungle for a couple of weeks, as entertaining as it would be for us. Doubt he'll even be doing that in forty years time they way it's going. Really dumb shout from Ladbrokes.
For more Conor McGregor, here's a video detailing all the ways he cheated during the Khabib fight. Quite a few.