Over the last 24 hours Conor McGregor and Khabib have been overstepping the mark big time on Twitter.
Featured Image VIA
It started when Conor McGregor Tweeted the following: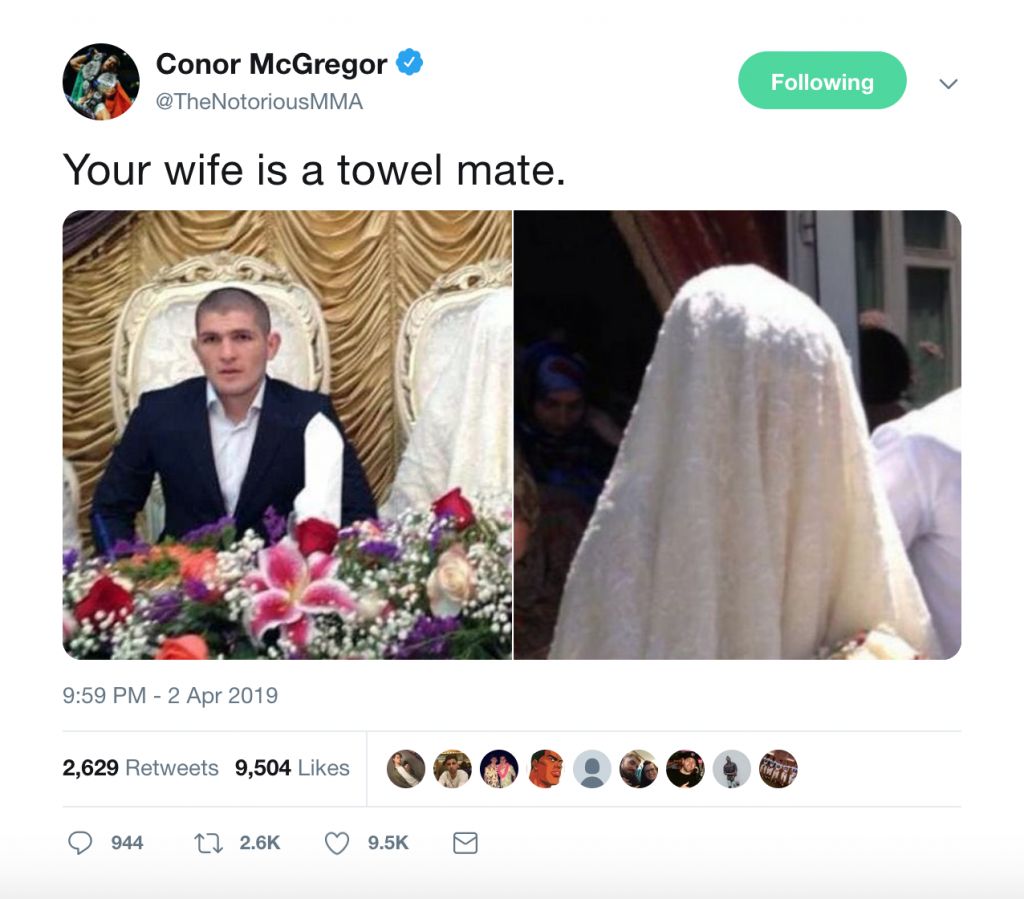 Khabib Nurmagomedov responded:
Rapist, you are Rapist.
You are a hypocrite who is not responsible for your actions. Justice will find you.
We will see.@TheNotoriousMMA pic.twitter.com/317rLK5TVN

— khabib nurmagomedov (@TeamKhabib) April 3, 2019
And now Conor has keep things going by doubling down on the original towel Tweet:

I mean you can't say things like that to people without somebody winding up dead, can you?
UFC chief Dana White issued the following statement:
I am aware of the recent social media exchange between Khabib Nurmagomedov and Conor McGregor. The ongoing situation has escalated to a level that is unacceptable. As such, we are taking the necessary steps to reach out to both athlete camps and this situation is being addressed by all parties internally.
Hopefully by 'addressed' he means they're going to arrange for the rematch, where all hell will probably break loose just like last time. Hopefully things don't get too ugly before then but either way we're here for it. Can't wait.