Everyone knows that Conor McGregor is desperate to fight Khabib again after he battered him a few years ago, but it seems unlikely that it will ever happen again after Conor couldn't even find a way past Dustin Poirier last time he stepped foot into the Octagon.
Featured Image VIA
Anyway, this being Conor McGregor he's obviously not taken the hint and is rude and insulting about Khabib every chance he gets, but some people think that he took it too far over the weekend after he sent out the following tweets which have been described as racist and homophobic. Take a look below and see what you think: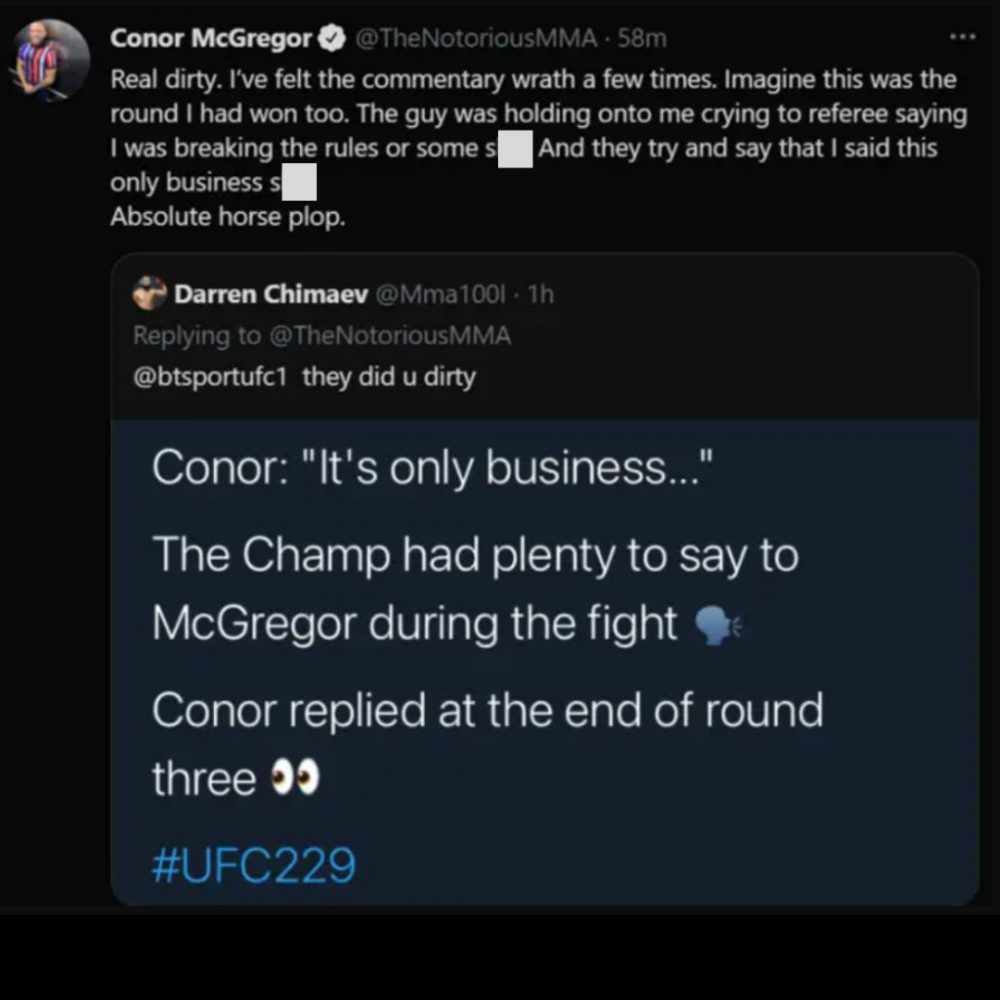 Conor McGregor : Hey guys I'm alleging my opponent is 'Homophobic' so here are some 'Homophobic' insults I'm gonna throw at him.

Side Note, Conor really thinks fingering someone bum is legal in MMA, Dustin better watch out in the trilogy pic.twitter.com/VfiGDLpuEB

— Sal 🇷🇺 (@BuSeloh) May 8, 2021
Wtf conor mcgregor. He deleted this pic.twitter.com/uKwfrIrbEp

— ɢ-ᴅɪɴᴇʀᴏ (@Money559G) May 8, 2021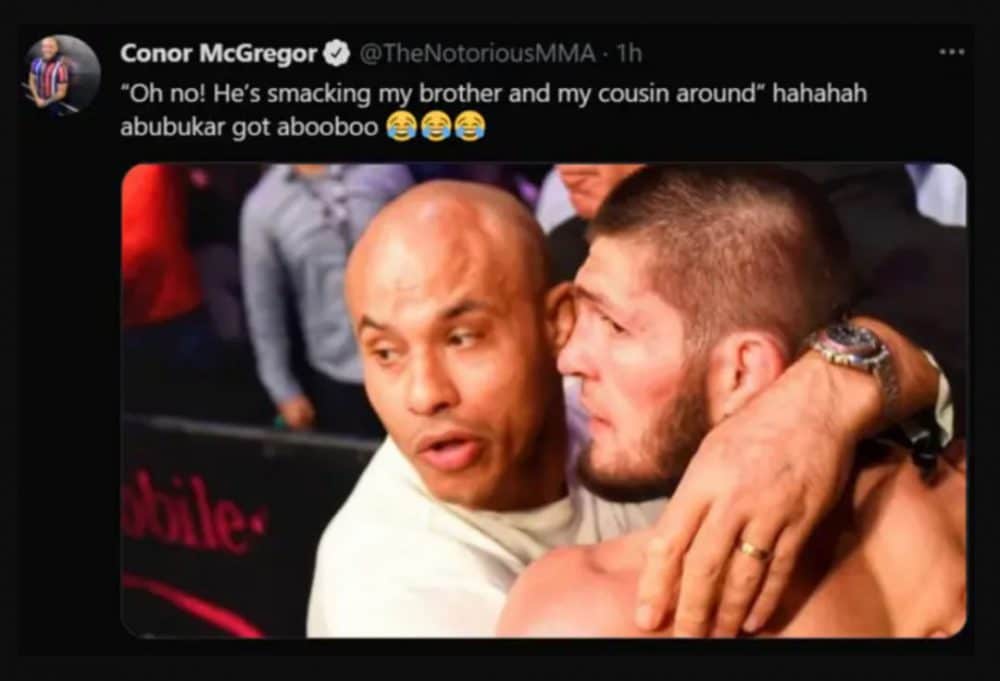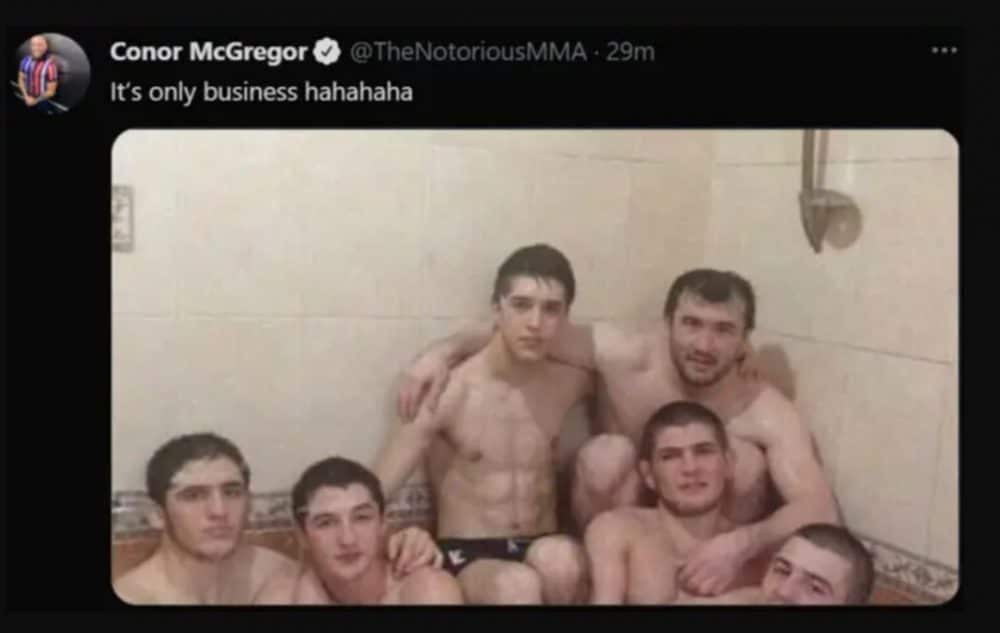 Ooof. That's not exactly subtle is it? Evidently McGregor realised that he probably shouldn't have been putting stuff like those tweets up and immediately deleted them, but because this is the internet somebody had already screenshotted them so we'll be able to see them forever.
Doubt that they're enough to change anyone's opinion about the guy though as I imagine that most people have already made their minds up about him and none of this was extreme enough to send anyone over the edge. Come on Conor, where's the controversy?
In all seriousness though it's kinda weird for Conor to accuse Khabib of homophobia and then immediately fire off some homophobic tweets about him. That one of him and his manager Ali Abdelaziz is definitely racist and a step too far too, but everyone seems to have glossed over those ones in favour of looking at the homophobic ones.
Nothing's gonna happen though and Conor will just laugh it off like he always does. So it goes.
For more of the same, check out Conor McGregor's ridiculous £2.2 million watch with a secret sex compartment. Very silly.