The last 48 hours in UFC/MMA have been pretty crazy after Conor McGregor tweeted that he was retiring and Dana White pulled him out of UFC 200. We've featured a couple of theories as to just what was going on here with Conor, but there is now no need as The Notorious has taken to Facebook to explain the situation in full in a lengthy post.
Featured Image VIA
Here goes: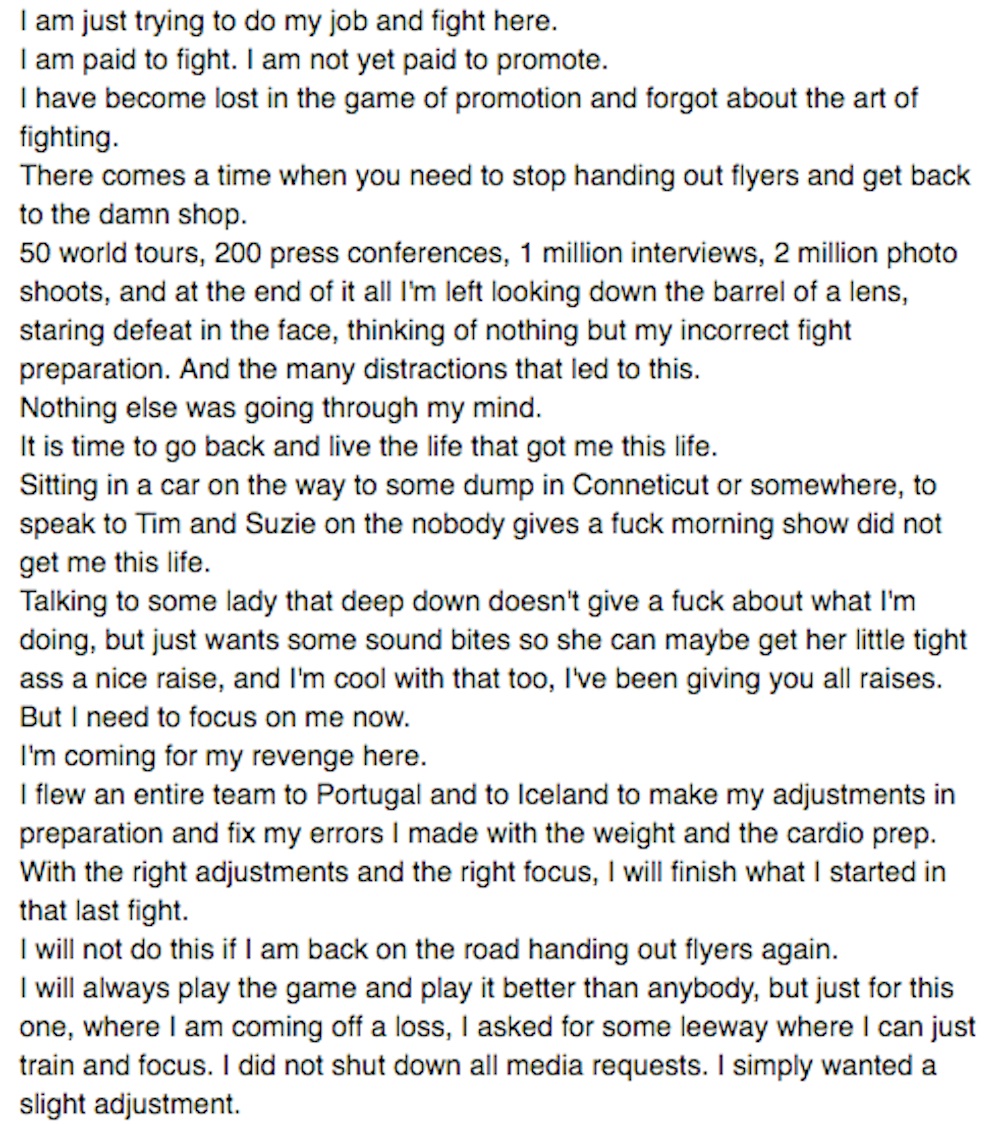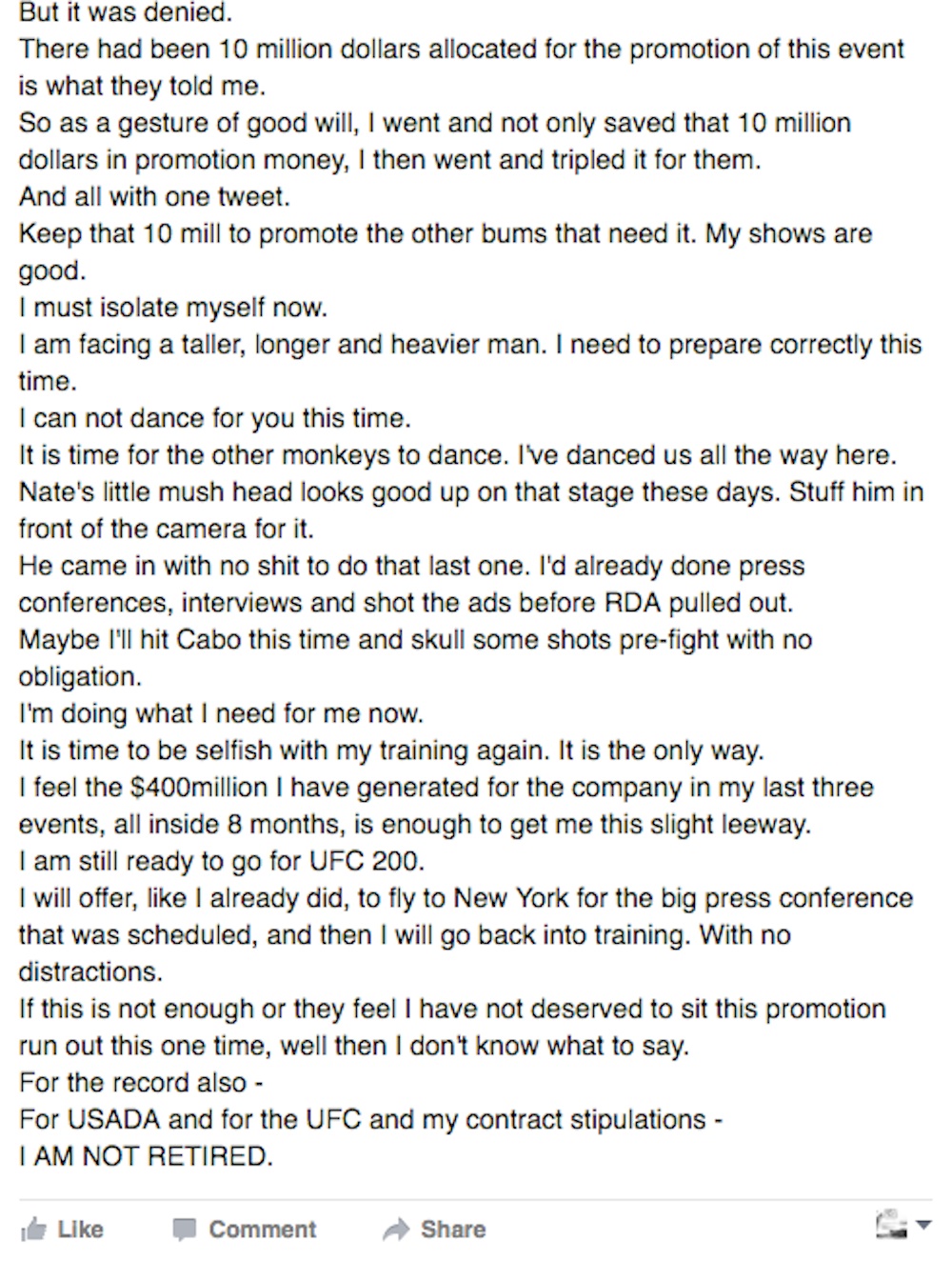 Well, there you have it, turns out one of the theories we featured earlier today about the promo tour getting in the way of his preparation was correct. In fairness to Conor there as well, announcing his retirement and all the furore around this probably has indeed caused the buy rate to go through the roof if he comes to an agreement with UFC about returning for the main event in July. If that wasn't already the plan between him and Dana White that is, which it quite possibly could have been.
One thing is for sure though – if Conor doesn't pull off the win in this rematch after saying how his focus has been solely on training and preparation, then his stock is probably going to go way down after this one. Due to everything that has gone down this week, chances are way more people are going to be there to watch it, so he'd better bring it.
For more Conor McGregor, click here.