It's been a while since Conor McGregor has done something stupid, but there wasn't really any way that he wasn't going to do anything dumb again, was there?
Featured Image VIA 
This time he's on holiday in Corsica with his family where he's been arrested on suspicion of attempted sexual assault and indecent exposure after he allegedly got his dick out and showed it to a married woman in a bar after a heavy drinking session. Here's what one eye witness said went down during the incident: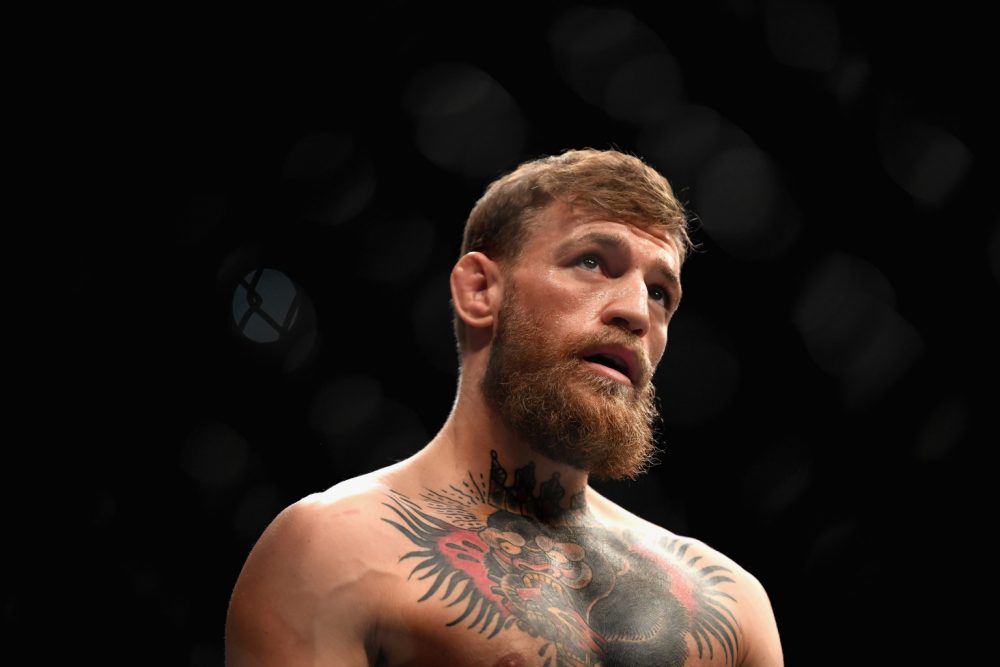 According to a witness who spoke with the complainant that same evening and whom we were able to question, McGregor, accompanied by his bodyguards, allegedly exhibited his private parts to the young woman without her consent as she made her way into the bar toilets.

His actions deeply shocked the woman, who was on holiday in Calvi with her husband.
What's all that about then? Kinda a weird thing for McGregor to do without any provocation, but I guess he is Conor McGregor and he does what he wants most of the time anyway, this doesn't really sound as serious as some of the things he's been accused of in the past though, even if it is a bit creepy and gross.
Conor was arrested and interviewed on Saturday, as well as tested for drugs and alcohol. They're waiting for the results of the tests and to see if there's any video footage of the incident before they decided whether or not to re-arrest him. McGregor and his camp have strenuously denied the allegations and even if he has done anything bad he'll probably get away with it anyway because he's Conor McGregor and he always seems to get away with it. That's the Mac Life baby.
For more of the same, check out when Conor punched an old man in the face in Ireland. That wasn't so good.