They say you never truly find love until you marry a Japanese woman in Vegas who is 4 years younger than your troubled son from another of your 4 previous marriages, so with that in mind congratulations are in order for the legend that is Nicolas Cage.
Featured Image VIA
Cage, 57, and Riko Shibata, 26, first met in Shiga, Japan, over a year ago and were first seen together in January 2020 while visiting the pyramid grave that the actor famously bought for himself in New Orleans in 2010.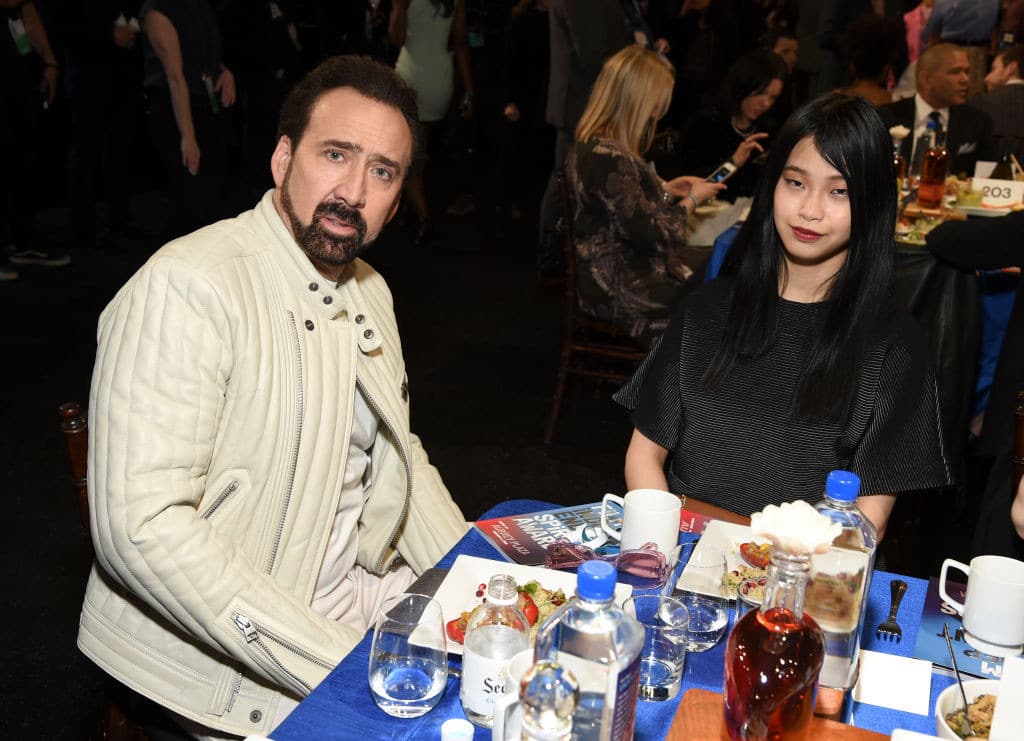 By all accounts, Riko Shibata is a non-celebrity and has zero social media presence whatsoever. Cage revealed to Insider that they got engaged over FaceTime before marrying last month in a 'small and intimate' ceremony in Las Vegas.
I got her a black diamond engagement ring. Her favorite color is black, so she wanted the black gold and the black diamond. I customized and personalized it, and I actually sent it to her FedEx.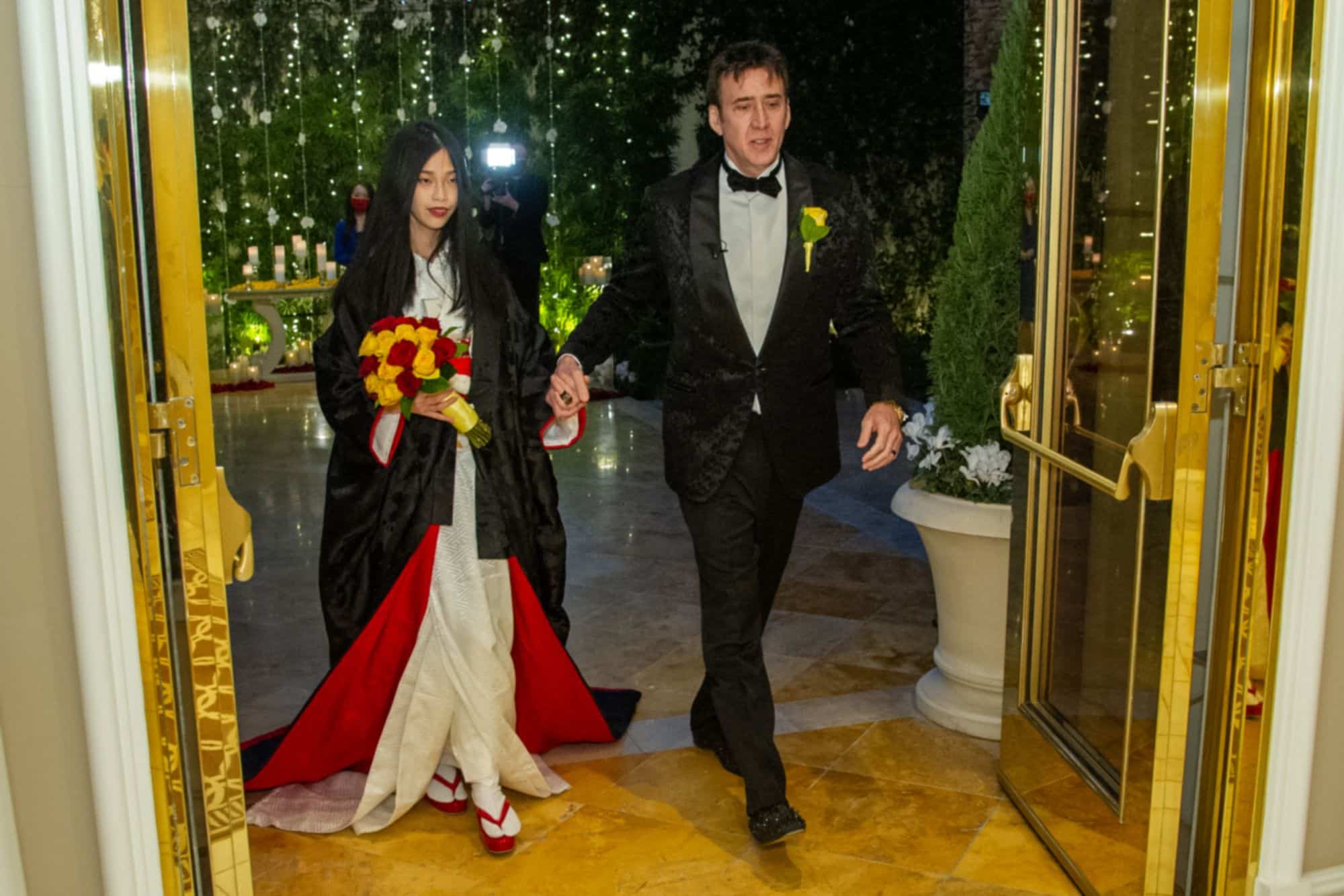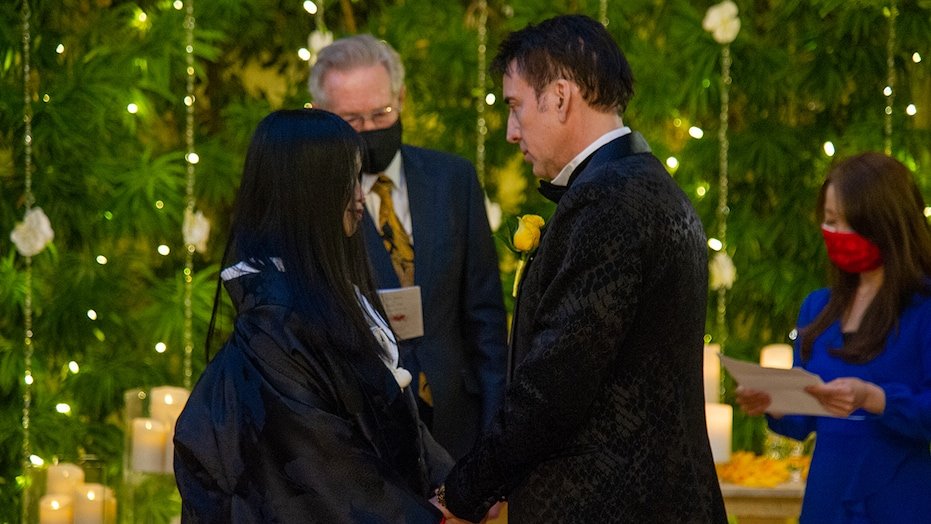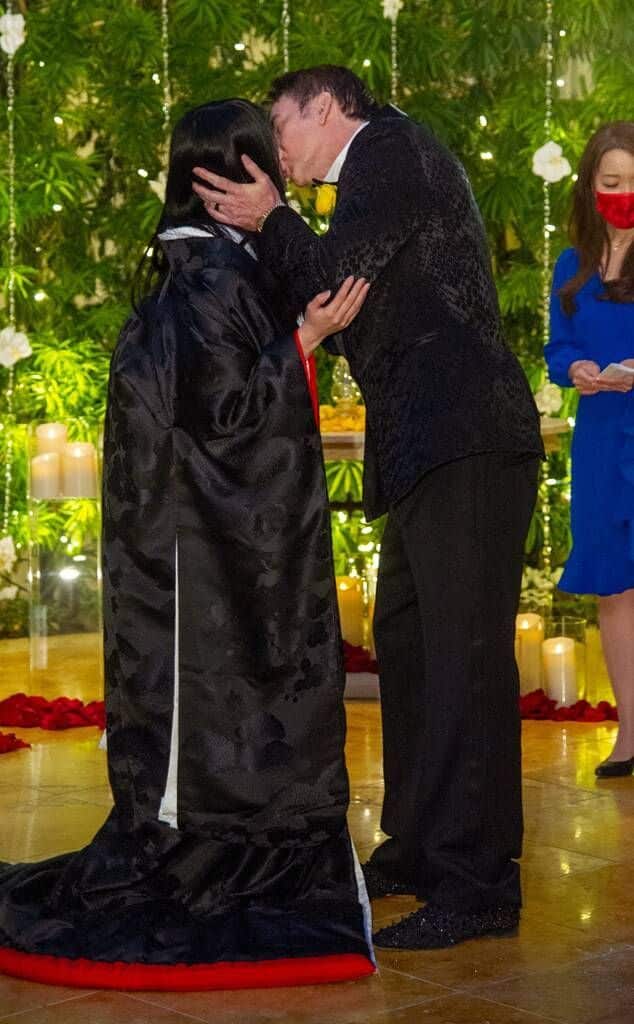 Wow, look at that suit. Is that crushed velvet? Wouldn't expect anything less from Nicolas Cage on a momentous occasion such as his 5th wedding. He looks great, and so does Riko in her black silk kimono!
Cage has been married to four different women before; Patricia Arquette from 1995 to 2001, Lisa Marie Presley from 2002 to 2004, Alice Kim from 2004 to 2016 and Erika Koike in 2019 for just four days. 5th time's the charm?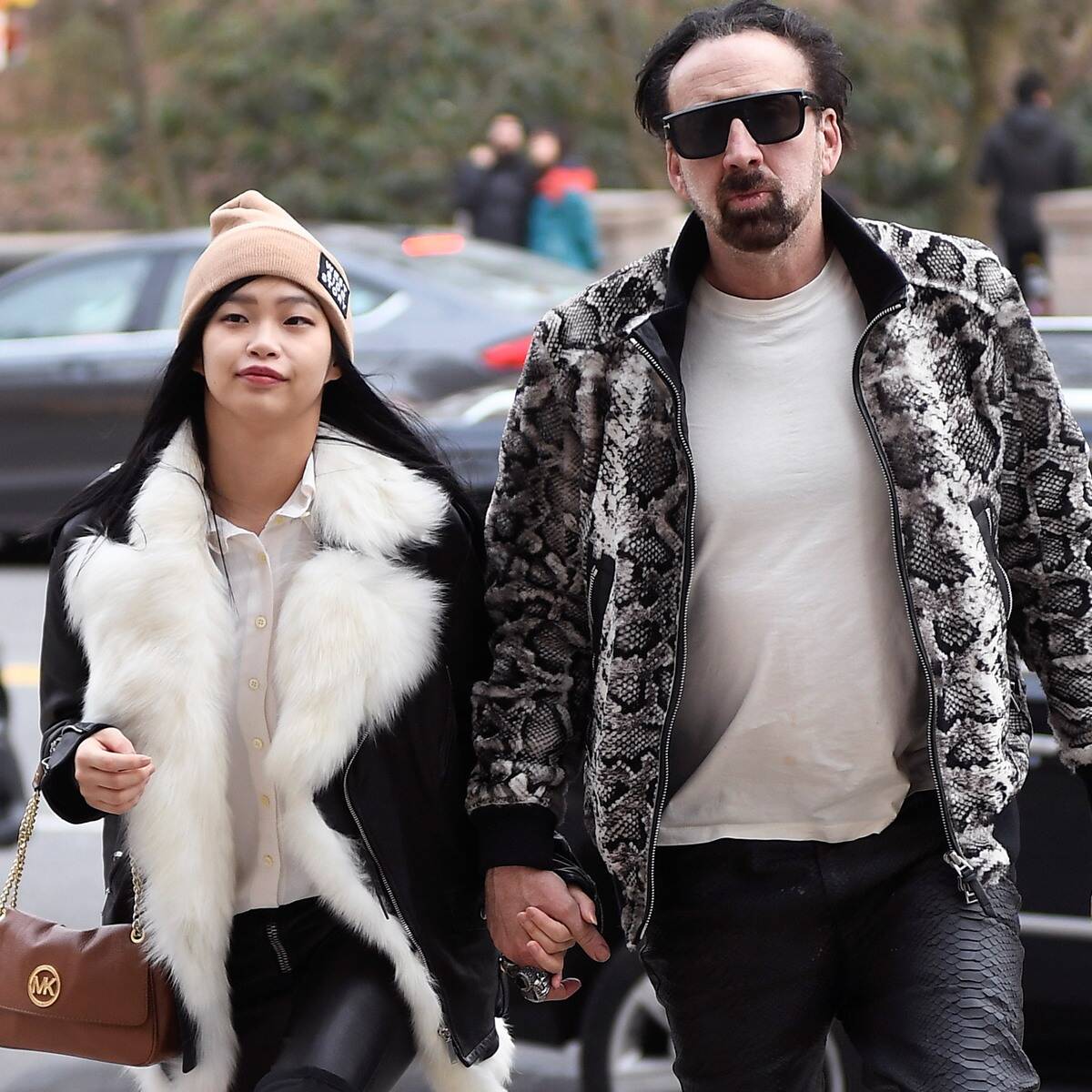 What a character he is. I'm seeing a lot of cynicism about this marriage on Twitter and the like given that Cage's last couple marriages were also to two Asian women who are much younger than him, but hey, they're all consenting adults at the end of the day, so what's the problem? Why not give marriage to a woman 30 years younger than him another try, while he still can? Maybe this time it's genuine and will last forever, who knows. Either way she's young and attractive and he's rich and famous so they're both  getting a good deal out of it, as long as they're happy. Best of luck to the newlyweds!
In even better news, Nicolas Cage is set to play Joe Exotic in the upcoming 'Tiger King' TV series. Hope Riko is ready for Nic Cage in Florida psychopath mode. Yikes!