Comedian Lee Hurst had said that he doesn't regret posting a dodgy joke about Greta Thunberg online that saw him get suspended from Twitter.
Featured Image VIA
Stand-up Lee, 57, known mostly for being a panelist on They Think It's All Over, Tweeted the following about 18-year-old Greta on the weekend: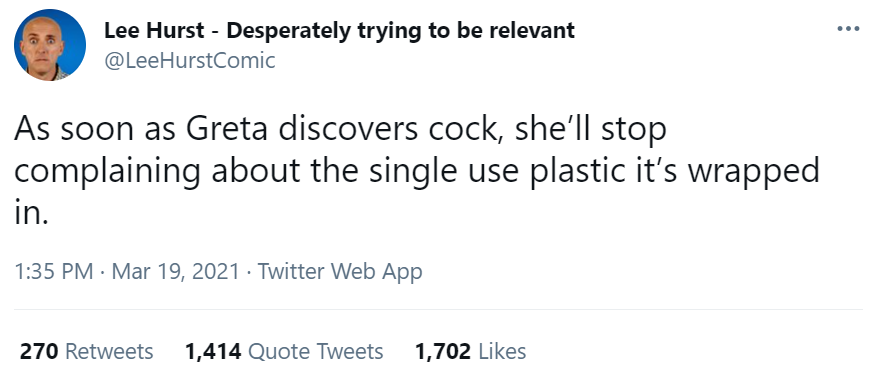 The Tweet was mass reported and Lee was suspended from Twitter. He says he has appealed the suspension, though he doesn't regret sending out the Tweet in the first place:
I've appealed, but heard nothing yet. If I'm binned permanently then I suppose I'm glad I was binned for writing a gag rather than for having a rant.

No regrets. It got laughs.
Lee says he initially got a notification from Twitter saying his Tweet had been reported but that no action was being taken, because he hadn't broken any rules. Weirdly, he then received a second notification informing him he had gone against Twitter's rules on abuse and harassment, and so they were taken action.
Was the Tweet worthy of suspension? Honestly I could have sworn Greta Thunberg was anywhere between 12 and 16 years old and so I was a bit taken aback reading the Tweet at first. But it turns out Greta is 18 (who knew?) so it's maybe not quite as controversial as initially thought, though it's still pretty crass and not a particularly funny joke either.
Worth noting is that the Twitter mob also went after comedian David Baddiel after he condemned Lee's joke (because he didn't condemn it for the right reason, in their view):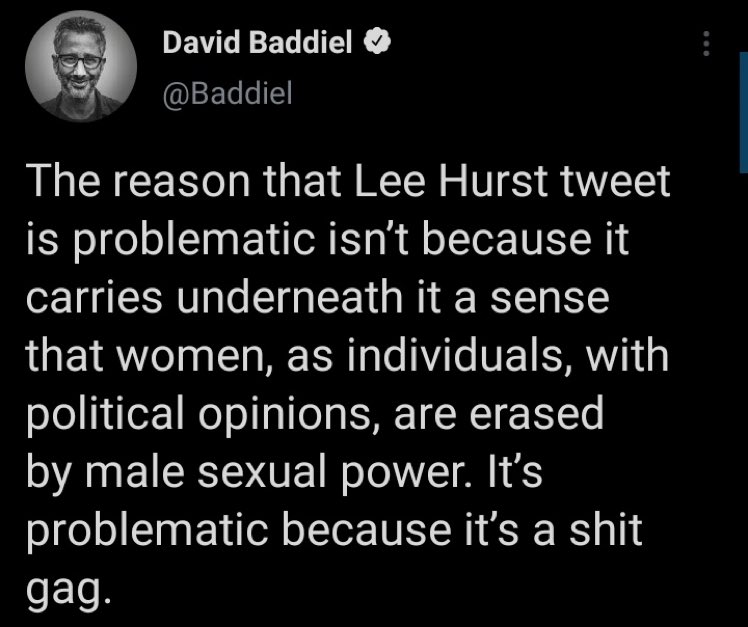 David later rephrased his Tweet: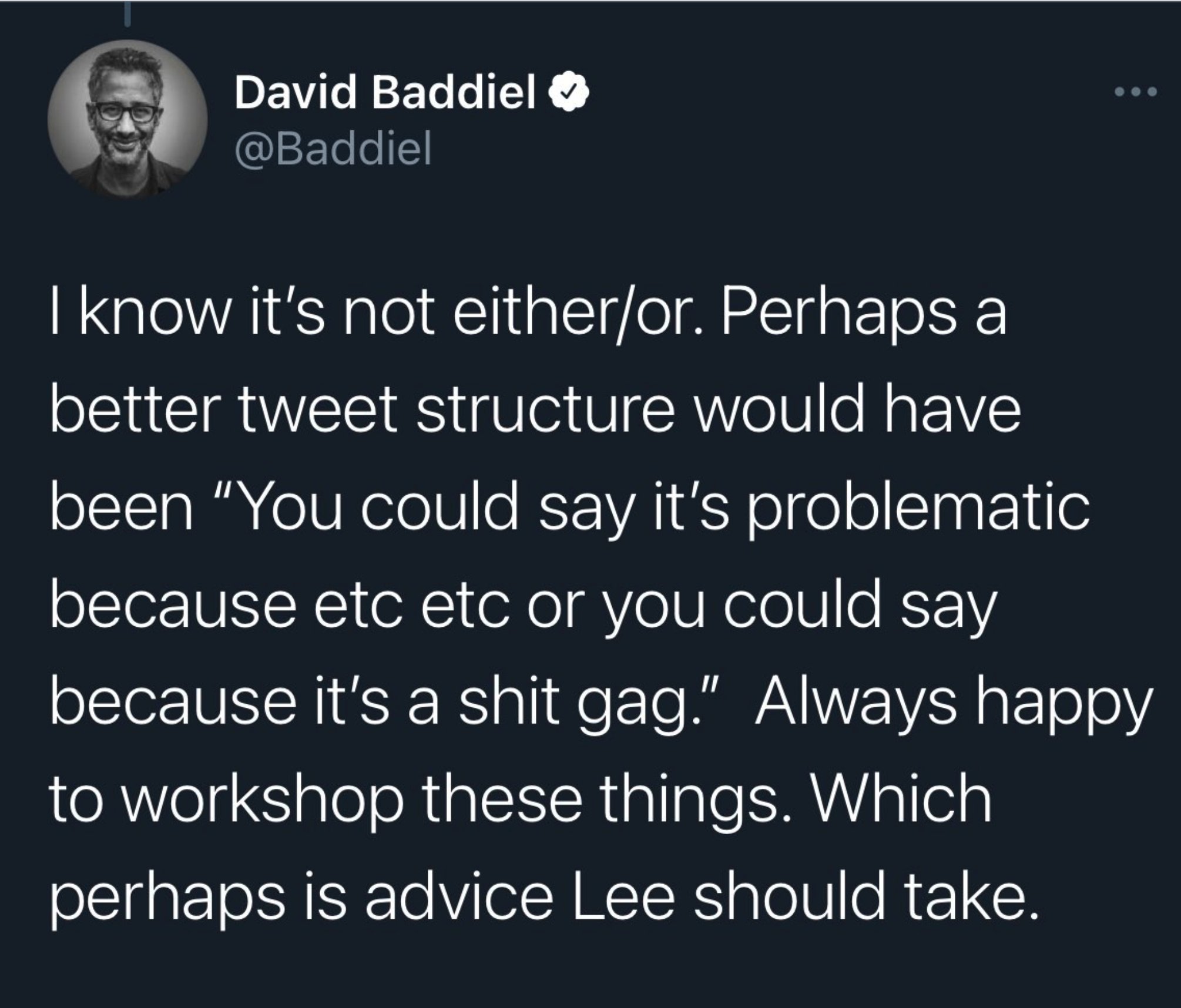 David ended up deleting all his Tweets on the matter because people wouldn't stop giving him shit for not outright stating misogyny is the problem. Jeez give the guy a break, will you?
Funnily enough, I just checked on Twitter and it seems that Lee Hurst's account has been reinstated, and the Greta Thunberg joke is still on there as well. I guess Twitter decided it wasn't a suspension-worthy offense after all? Anyway, looks like he's now keeping busy by 'pwning' his haters:
Thanks for that, I did a TV show instead with 10 million viewers, sold out multiple national tours and got a platinum disc for my stand up video. Started my own comedy club, then redeveloped the site and sold it for £11 million. Apart from that you destroyed me.

— Lee Hurst – Desperately trying to be relevant (@LeeHurstComic) March 20, 2021
Interestingly, Greta only turned 18 earlier in January 2021 – how long was Lee Hurst holding onto that joke before Tweeting it? Makes you wonder.
To watch a stand-up comedian Sparta Kick a heckler into oblivion after he kept interrupting his set, click HERE.