All I'm pretty much writing about today is England's penalty shootout victory over Colombia and why the hell not? It's the first time we've ever won one at the World Cup and probably the only time we'll ever win one. Might as well milk it.
Featured Image VIA
Anyway, the other stuff I've written about is mainly about how England fans and players decided to celebrate but now we've gotta take a look at the other side of the spectrum and how Colombia reacted to their defeat. Unfortunately, it seems that their citizens weren't too civil about it at all and decided to post death threats to the two players who missed their spot kicks, Carlos Bacca and Mateus Uribe, with Bacca coming in for the worst of the stick with these four choice quotes being the pick of the bunch: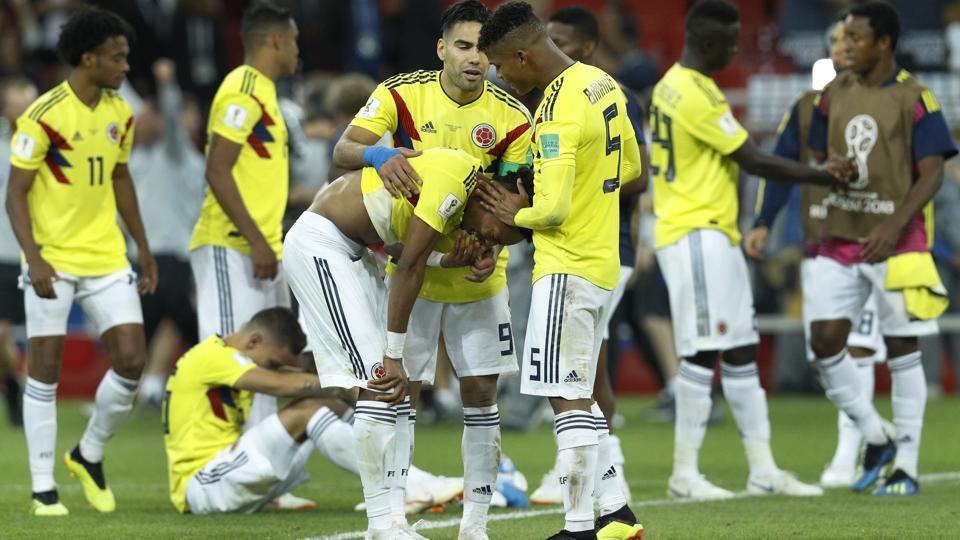 "Die Carlos Bacca. Son of a b**ch. No-one wants you, gonorrhoea. To this country you don't return."

"Thank you to all the players, except to three-time son of a bitch, useless, dead, Carlos Bacca. Don't come back here."

"I hate you Carlos Bacca, I hate all of you, I hate your indifference, your animal surname, and your ass's game."

"You're worse than a cancer, at least with cancer you can go to a doctor and find out what you have. Carlos Bacca, get depressed and kill yourself, so you don't continue living this agony."
Damn those are some harsh words aren't they? I think I'd be pretty gutted if England lost on penalties but I don't think I'd want any of the players to actively die because of their failure to convert one.
Of course, the situation is made even worse because of the fact that it's the 24th anniversary of the death of Andres Escobar, who was shot dead after he scored an own goal that knocked Colombia out of the 1994 World Cup. I hate to say it but I guess that means that there's a very real possibility that Bacca and Uribe might actually end up dead if they head back to Colombia any time soon which is a pretty terrifying thought.
The police are said to be investigating the social media accounts who made these threats, but you've gotta think if someone is actually planning on murdering them then you're probably not going to announce it on social media. I mean at least I would hope that was the case if they were planning on getting away with it. Or maybe not – I'm not really sure murderers operate these days. Maybe it's a good idea to post about it on your Twitter account?
Anyway I hope the Colombian players stay safe and would like to thank them for missing their penalties and allowing to progress. Nice one. For more penalties, check out the funniest penalty ever taken. No shit.