One of the biggest problems with imposing lockdowns or wearing masks on a lot of the nations in the world is that people just don't want to follow the government advice and will openly flout it, but this solution from over in Colombia sounds like it might get people to listen.
Images VIA 
It's being reported that Colombian cartels and illegal groups are straight up executing anyone that doesn't follow the rules over there in order to enforce the lockdown that they still have in place. Here's what José Miguel Vivanco, Americas director for Human Rights Watch, said about it:
Draconian punishments imposed by armed groups to prevent the spread of Covid-19 mean that people in remote and impoverished communities across Colombia risk being attacked and even killed if they leave their homes.

They are using the pandemic both as a way to show their power, to gain credibility in the public's minds and also through a real panic about the virus itself. There is a genuine fear of an outbreak within their ranks.

The people have no choice but to follow their rules as the government isn't doing anything in their regions.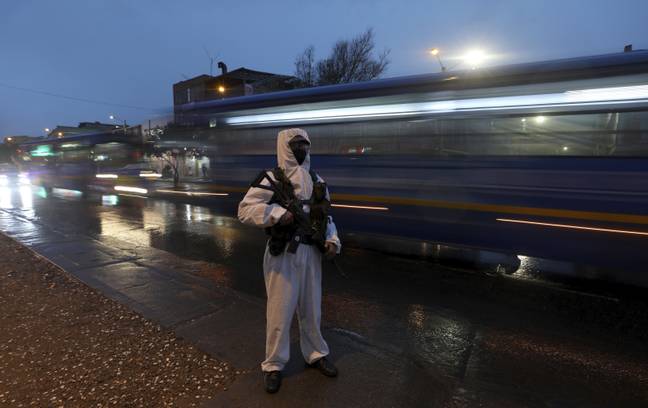 Sounds kinda grim really doesn't it, although at least it seems like some part of their mentality for doing all this is to attempt to keep the virus in check. Not really sure if assassinating nine people in three different states is the way to go about it, but I suppose you can argue that people definitely aren't going to be leaving their houses and spreading the virus if they think that that might end up happening to them.
One of the worst hit villages is a place called Tucamo on the west coast where residents have been banned from fishing and had a 5pm curfew imposed upon them by the local gangs. Sounds rough, but again it probably is doing a bit to stop the spread of the virus so you've gotta think about that really haven't you? Risk v Reward (I know that doesn't really make sense but you get what I'm saying).
For more of the same, check out this insane helmet cam footage of some marines capturing a Colombian drug lord. Completely nuts.