Two men have been jailed for a total of more than 30 years after attempting to smuggle almost £20 million worth of cocaine into the UK on an empty passenger coach. That's a lot of coke!
Featured Image VIA
As reported by Sky News, Christopher Bullows, 50, and Mark Tucker, 53, were stopped at Dover docks in September 2020 and a search by Border Force officers found 243 kilos (536lbs) of cocaine hidden in a specially constructed waste water tank.
The street value of the drugs would have been worth £19.4 million in the UK.
Empty passenger coach going out and coming back into the UK? That won't arouse any suspicion. I can't believe they were caught!
Bullows, of Lord Street, St Helens, told investigators from the National Crime Agency that he had taken the coach to Belgium to get the air-conditioning system repaired, which seems like an expensive and time-consuming alternative to just getting it done locally, but that's the excuse he went for.
He said Tucker, of Longshaw Street in Blackburn, was a friend and had come along "for a jolly". Plus he was a mechanic and could 'check on the repairs'.
But after a bit more digging, it was discovered the air-conditioning had been fixed in the UK just months before the trip, and upon discovering the pair's coke stash, they were charged with attempting to import class A drugs.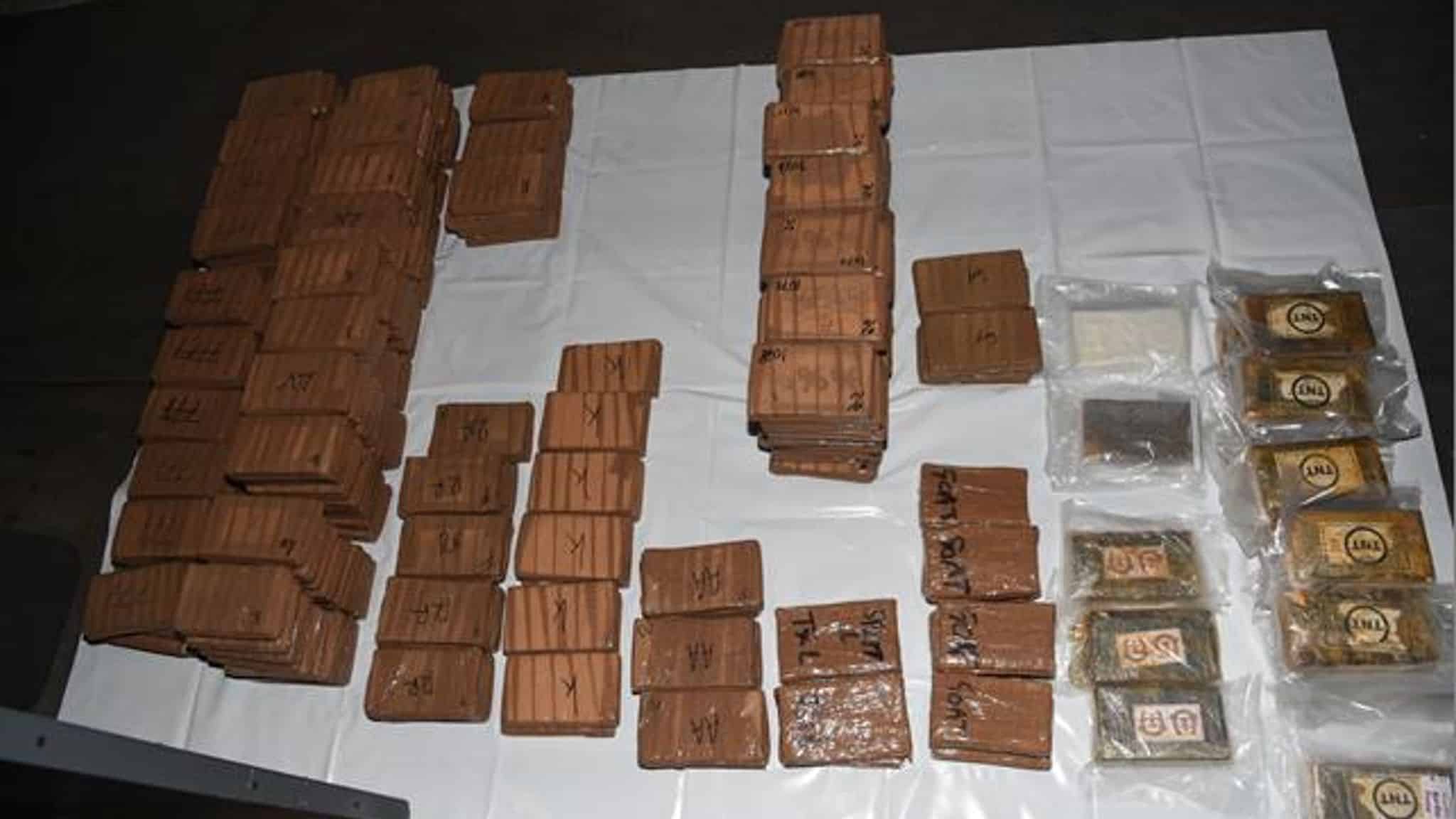 During a hearing at Canterbury Crown Court this week, Tucker was jailed for 16 years and Bullows for 14 years and four months.
CA Branch Commander Mark McCormack said:
This was a brazen attempt to smuggle a large amount of cocaine into the UK but it hasn't ended well for Tucker and Bullows.

Not only was their lethal cargo seized, they are now facing long spells in jail.

Drugs smuggling is behind violence and exploitation in our communities, with vulnerable people often paying the highest price.

We will continue to work with partners like Border Force to break the supply chains behind this despicable trade and dismantle the organised crime groups involved.
I'm not a drug smuggling expert or anything, but it might've been an idea to at least pack the coach with punters – better yet, pensioners – and I really think they'd have gotten away with it. I mean Bullows and Tucker are both in their 50s so it's not like they're still learning their craft here. A big empty coach arriving at Dover with two dodgy Mitchell brother-looking blokes on it? It was a disaster waiting to happen.
Oh well, you live and you learn. All you coke smugglers out there – take notes.
For the two drug smugglers who got locked in a container full of cocaine on the hottest day of the year, click HERE. Yikes.