One of the many aspects of Donald Trump's political stance that is completely destructive and downright dumb is the fact that he is a climate change denier. In many of his speeches he gives the whole "it's cold outside, so where the hell is this climate change they're talking of?" No Trump, that's weather, not climate. Dumbass.
Featured Image VIA
However, it's quite obvious that many these big business owners and political powers have some sort of financial interest in denying climate change, and it appears that Trump is one of these people. Although he has big plans to build a wall on the US/Mexico border, there's actually another wall that he's been planning too. He wants to build one around the Irish coast of County Clare – a 13ft high structure erected to protect his luxury golf resort, the Trump International Golf Links and Hotel, due to increasingly volatile storms and rising sea levels.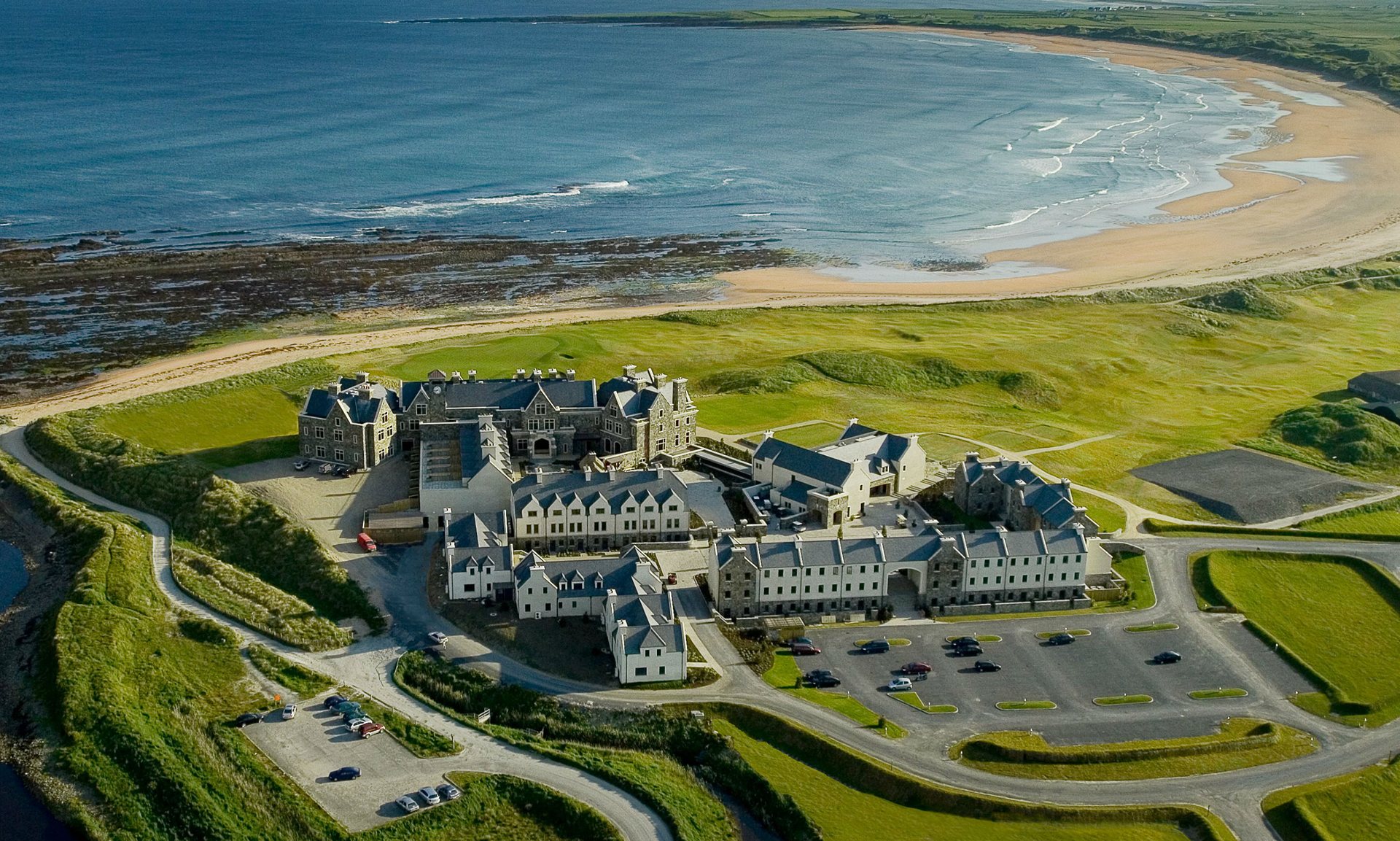 So despite claiming that he is a climate-change skeptic, this investment suggests that he's more clued up about global warming than he pretends to be to the American nation. Obviously he needs the general public to dismiss the increasingly destructive effects of climate change, as it would mean that access to many cheap forms of fuel and farming would need to change in a drastic way. And yet, these same people are using their billions of dollars in profit to protect themselves as I'm sure they are fully aware that the world is on its way out. It's messed up and you can find out more about this here:
Clearly Trump is aware of climate change – his son Eric who visited the property this summer said that he remembers in 2014 when 20-30 metres of dunes had already been eroded away and the entire family is worried that the resort will be lost completely if they don't build the wall soon. Better get on that quick then Trump – although good luck trying to maintain your climate change stance after that.
To find out more about climate change and the countries that will be affect the most, click HERE.