Back on Friday June 5th one City Boy had a night to remember (or at least he might be remembering now that a video of it has emerged) when he was filmed snorting coke on the tube on his way home from a particularly heavy night out.
The scene was reminiscent of The Wolf Of Wall Street as he brazenly poured coke onto his thumb and then gummed and snorted it before offering it to everyone else in the carriage too – including several children. Most people just moved away from him because he was being so creepy and weird though.
Other choice sound bytes from the unnamed worker, who it's been said works for (or that's probably going to be worked for in the past tense now this video is all over the internet) a Data Room Provider, include:
I'm going to f*** my gums up silly. I'm not trying to be a dick — I just like taking it.

This is no playground boys. If you want to do a line and f****** play, you do it.

Guys, if you want a gummy, there's some on the floor.

I'm pissed. Absolutely f****** annihilated. I've got this which is fine.

I have done enough. Honey, don't get rich.

Oh my God, I'm f*****. Oh my God I've just taken way too much coke. I'm freaking out, f***, f*** – why am I on a Tube?
Images VIA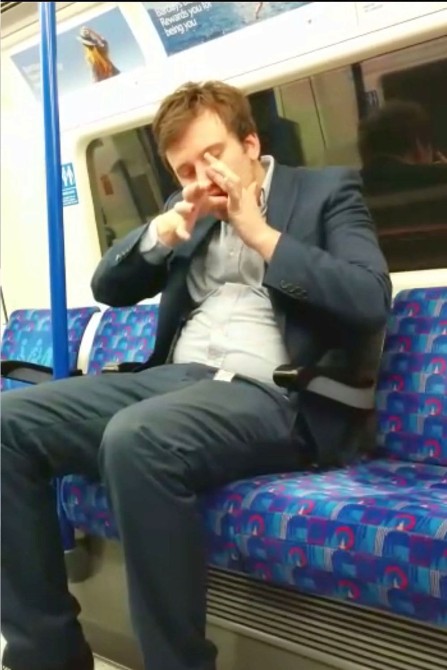 Sounds like a standard night out for a city worker really, especially that last bit where he freaks out and has no idea what he's doing. Happened to us all at some point after a three day coke binge I'm sure.
The video was filmed around 11pm on the tube from Elephant and Castle to Kennington and the guy who filmed it had the following to say about it:
He didn't seem to care that everyone was watching him. It was just so open

The man was obviously high already. He got out this big bag of coke, it was huge, and just started snorting it.

He even offered me some. The guy was completely out of it. It was like something out of The Wolf of Wall Street, but on the Tube.

There were loads of passengers on the train. It was a Friday night and the Tube was packed. This guy was just being an idiot.

He asked whether I was a policeman. People were just trying to get away from him. No one could quite believe was he was doing.
YOLO I suppose. I mean he's probably not going to be able to afford much more coke after he gets fired from his high rolling job for doing coke on the train now that this video will inevitably go viral. He probably won't be able to get another one either because everyone will know who he is, so you kind of have to feel sorry for him because he's just having fun. But then again he is being a bit of a dickhead and blatantly doing something illegal in public so he's probably going to get what he deserves.
Here are a few screen shots from it that give you the gist of what's going on. It works really well as a slideshow going from the highs of doing coke to the lows of pranging out on a tube, so skip through it fast – it's almost like a flick book.
Always said I didn't really like coke, although this dude's behaviour probably isn't as bad as the guy who got caught jerking off on the tube.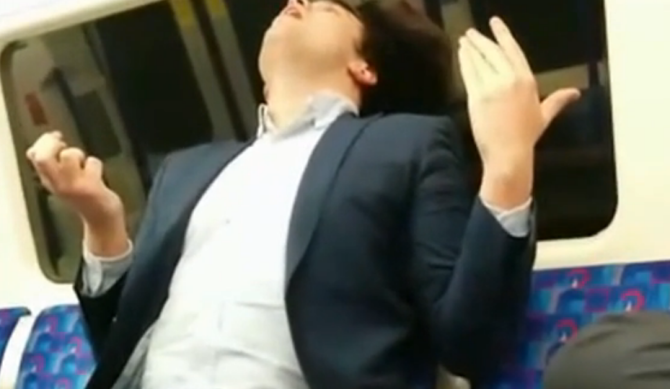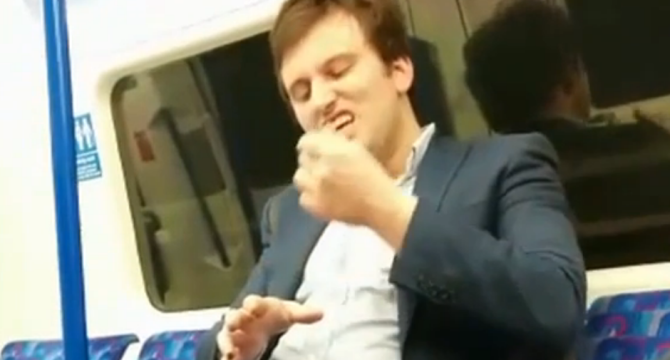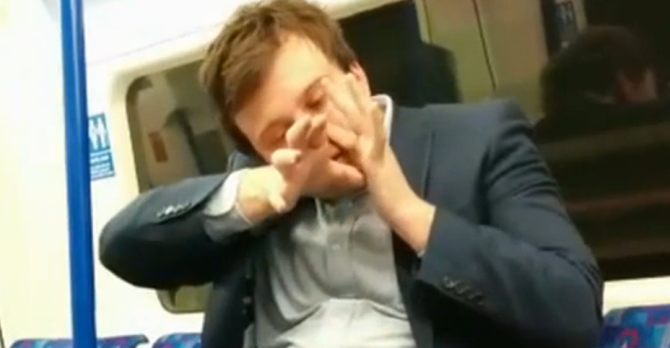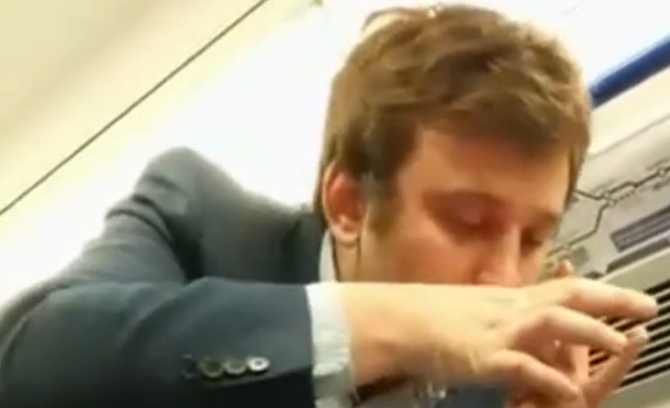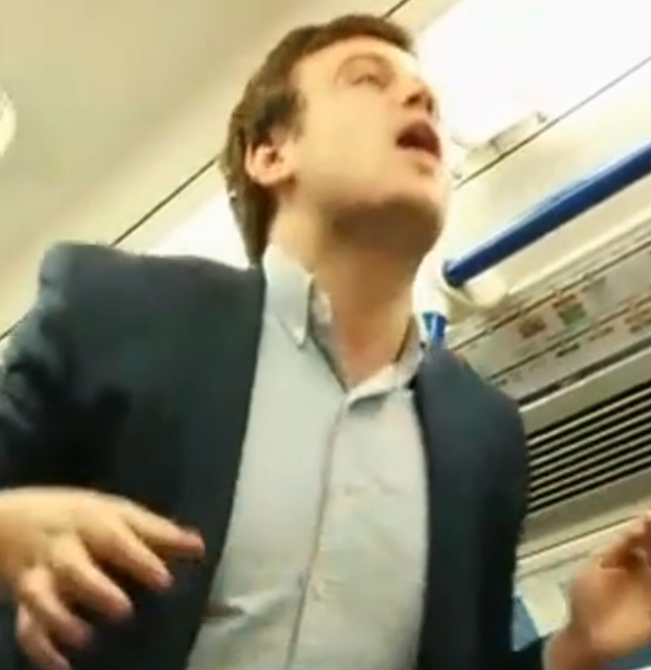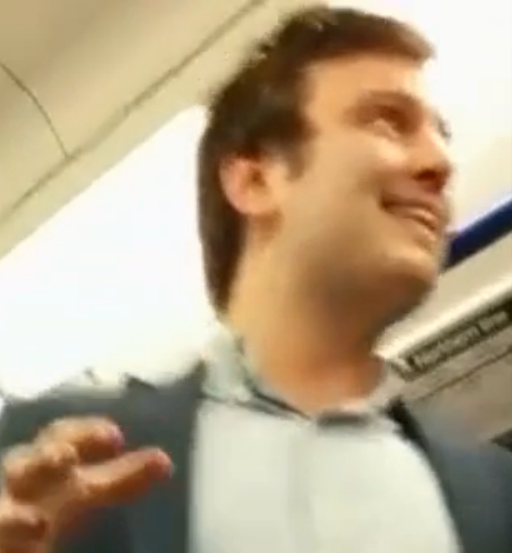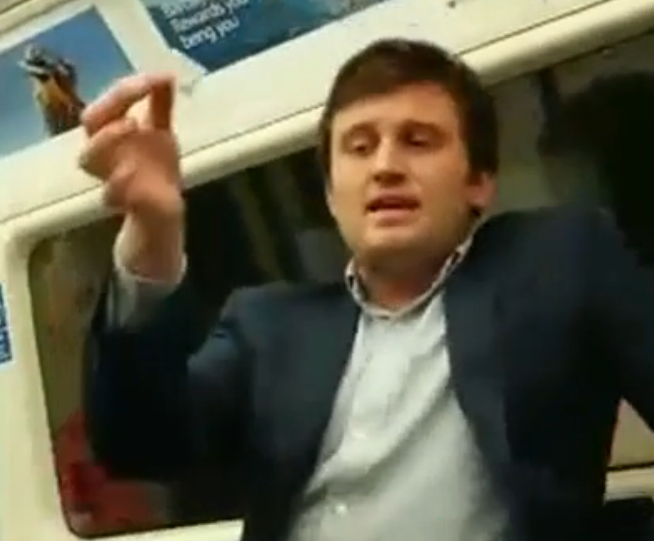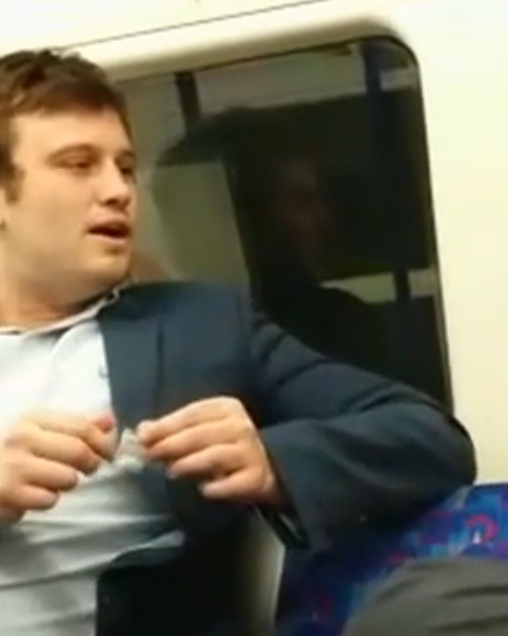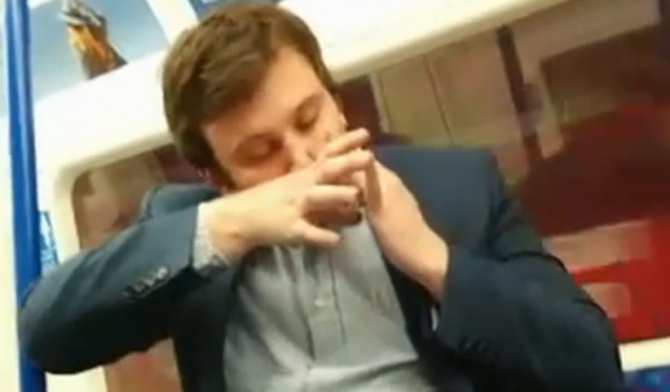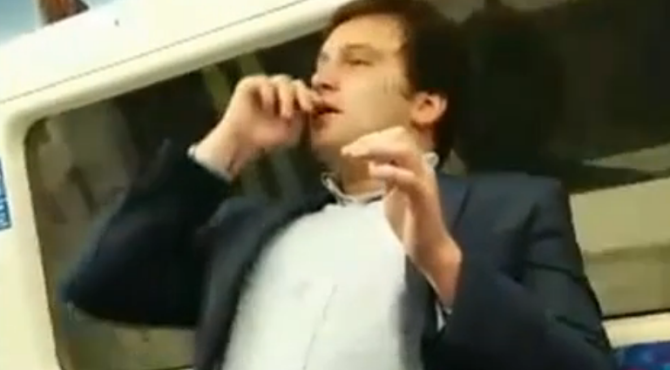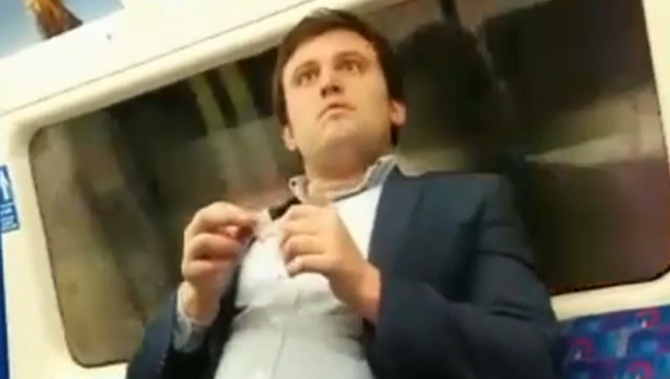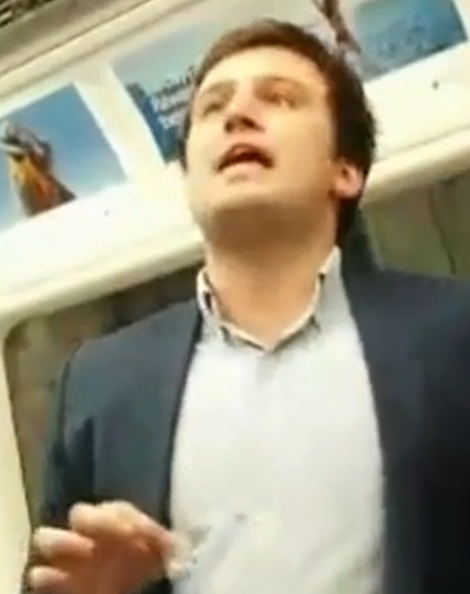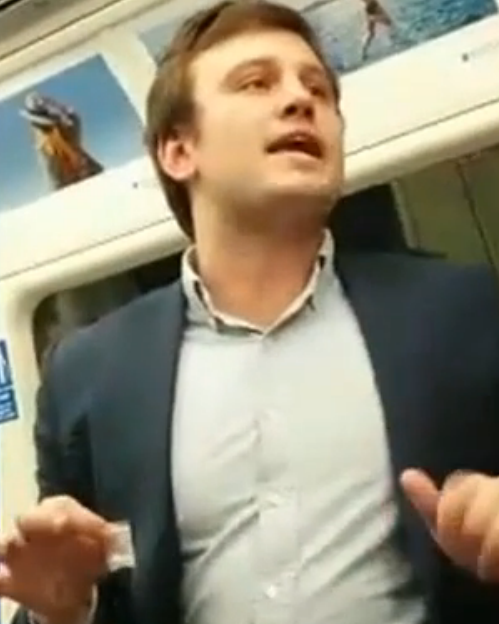 Head over to The Sun to see it in its entirety whilst watch a couple of ads beforehand