Image VIA
If you're taking your kids to see the new Spongebob movie – Spongebob: Sponge Out Of Water – then the last thing you probably want to be seeing is some frigid nymph (is that possible?) getting whipped by a rich white guy who loves. Unfortunately though, if you lived in Loveland, Colorado and went to the 11:45 showing of the Spongebob movie yesterday then that was exactly what happened. Yeah, that's 11:45AM in the morning.
Parents – and probably kids too – were absolutely shocked when they thought they were heading down to the bottom of the ocean but were confronted by BDSM roleplay instead. The cinema are claiming they only showed the very start of the movie (because I'm not a girl I can't comment on what happens at the very start as I haven't seen it) and some parents actually thought this was pretty outrageous but surely it can't be that bad at the start of the movie? I mean they can't just jump right into that stuff, there needs to be some flirting and foreplay before they get down to the bad stuff right?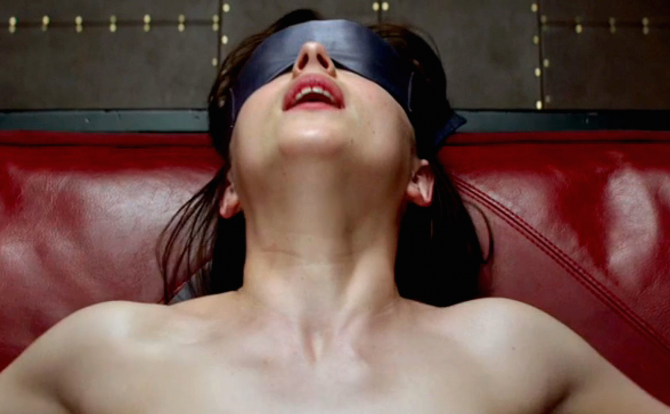 Image VIA
A guy called Joe Jamarillo (that is his real name and not something somebody made up, promise) was apparently at the showing and had the following to say about it:
It was the parents' reaction to it that was so funny.

Some were moving pretty fast to get the kids out of the theatre. The family sitting behind me said what I was thinking: 'Am I in the right theater?

The screen went blank and started showing children's movies trailers shortly afterwards.
Joe sounds like a great parent.