The latest instalment of Tommy Shelby's adventures has only just finished and whilst we do have confirmation that there's going to be a fourth series of the Peaky Blinders, there were rumours that Cillian Murphy and creator Stephen Knight might be calling it quits after that.
Featured Image VIA 
However, Cillian himself has come forward and stated that this might not necessarily be the case in a recent interview with Film School Rejects: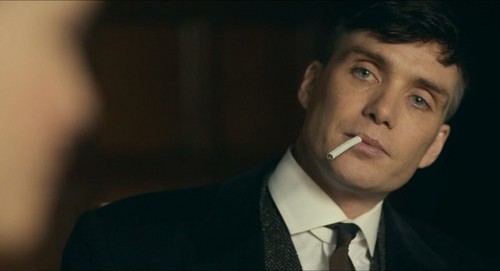 I think it will find it's natural conclusion, and I think we've been very, very lucky that the show has, in my opinion, gotten better incrementally, which is very unusual. I feel like we've improved each year. You'd be a fool to walk away from writing this good.

The other thing about it is that I only work for four months a year on this show, and then I have a year off, so I can go and do other things. So it's kind of a dream gig because you can get to play other characters and explore other ideas and other concepts in between times. I trust in Steve Knight that creatively he will know when to bring it to its natural conclusion.
Sounds like there might be a few series left in the gang yet, although I must admit it's normally better for a TV show to finish on a high rather than drag out for way too long and end up being kinda crappy. Hopefully we can trust Steven Knight to not let this happen with Peaky Blinders, just like Cillian Murphy is.
For more Peaky Blinders, check out Samuel L. Jackson saying he wants a role in it. That would be too good.