The CIA has admitted it once considered a plan to wage war on al-Qaeda by turning the younger generation against them using evil-looking bin Laden toys.
They began secretly developing the custom-made action figures using heat-dissolving material designed to peel off and reveal a demonic looking bin Laden, intended to freak Middle Eastern kids and their parents out to the point where they'd turn away from al-Qaeda.
The code name for the toys was 'Devil Eyes'. Spooky.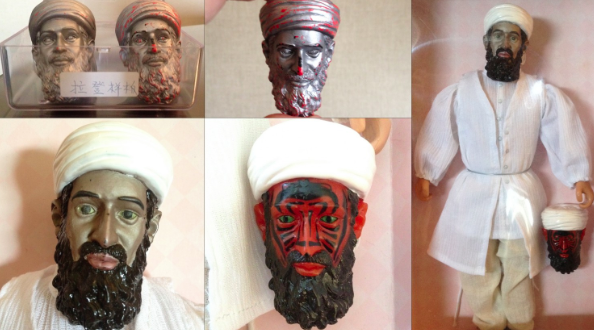 So apparently this was all going down in 2005 and not just considered but actually in development stages, but in typical top-secret fashion no one had a clue about it until now. What does this tell us about the CIA's efforts in finding, let alone capturing, bin Laden back in 2005? That they had absolutely no clue where he was hiding, that's what. It means the drones, satellites, spies and all the rest of it completely flopped and they thought 'well, we could make some bin Laden toys instead?'
That's how you know things got desperate – the plan switched to turning the next generation of kids against the guy in case they might want to do something about the bin Laden problem in the future, because they had such little hope of finding him themselves.
Until a few years later when someone stuck on this song and sent him packing, that is.