Christina Aguilera (remember her?) got into a bit of trouble over the holiday period when she went to Disneyland with her entourage to celebrate her birthday and ended up getting in a verbal altercation with Mickey Mouse. At the time she had posted on her Instagram that it was 'a fun celebration at the happiest place on Earth', but it seems like that was far from the case.
Christina started berating Mickey Mouse after she asked for a picture with him but he refused, saying that it was the end of his shift and he couldn't be bothered and pointing her in the direction of another Mickey Mouse. Christina didn't like that at all and absolutely lost it with him, calling poor Mickey an asshole and even dropping the old 'don't you know who I am?' line – she wouldn't let up on him at all. It got so bad that he had to be escorted to a safe area away from her by security.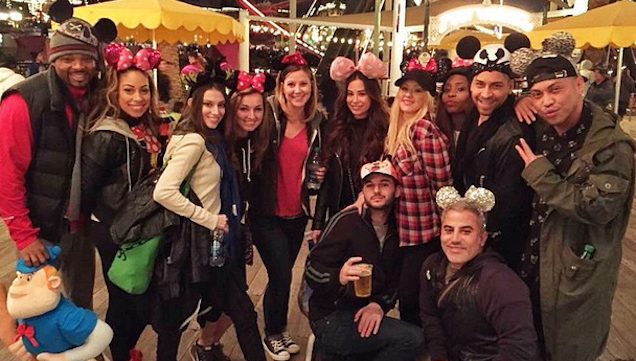 Granted, it's probably pretty annoying that Mickey Mouse didn't want a photograph with you, but you would think someone like Christina Aguilera – who's probably been bothered at annoying times for photos way more than the guy playing Mickey Mouse – would cut him some slack if he wasn't that into it. There's also probably about a dozen more Mickey Mouses at Disney Land she could have got a photograph with. Bitch.
Maybe Christina should have just hired a disabled kid to go with her – she definitely would have got her dumb picture then.