Biopics seem to be all the rage these days following the humongous success of Bohemian Rhapsody and the next iconic pop culture star to get the treatment is none other than legendary wrestler Hulk Hogan.
Featured Image VIA
Hogan might not be the biggest wrestler of all time – surely that accolade has to belong to The Rock now? – but he was certainly the pioneering legend of the sport (sports entertainment) that brought it into the mainstream, so it makes sense that there would be a movie made about him. Chris Hemsworth is onboard to play the superstar and Bradley Cooper is on board to produce whilst Todd Philips (The Hangover) directs and Scott Silver (Deadpool) writes. Sounds like pretty much the dream team right there doesn't it?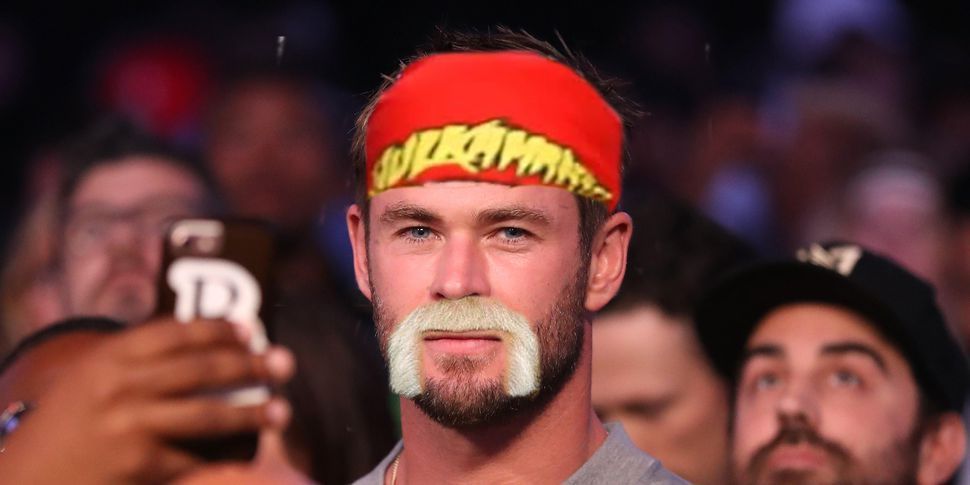 Of course, it seems certain that the movie will focus on Hogan's time in the ring and not the troubles of his later life (the leaked sex tape and battle with Gawker, the repeated use of the n word to describe his daughter's black girlfriend), so it should be a fairly fun ride. I imagine it'll take in his early years before he makes it as a global superstar, before his legendary heel turn at Bash At The Beach 96 and I dunno, maybe ending up when he passed the torch onto The Rock at WrestleMania 18 all those years ago. Just saying that would be a pretty good timeline if Scott Silver is reading this and hasn't written it yet.
For more of the same, check out nine blatant lies that Hulk Hogan has told the world. Hopefully these won't be included in the movie.