Imagine you're a young lady at a Chris Brown concert and get selected out of thousands of screaming girls in the crowd to get up on stage for a one-on-one serenade/lapdance session from the man himself. You'd think you would want to be 100% present and in the moment, right?
Well, this girl in Berlin seemed more interested with messing around on her phone, and eventually, Chris Brown (as he's known to do) had enough:
it is impossible to defend chris brown he just keeps doing stuff😭 pic.twitter.com/rQ9tW865X8

— Killa (@killakawhiii) March 2, 2023
In fairness to Chris Brown, earlier footage shows that he did politely warn her to get off her phone, by gently putting it down in her lap:
I'm defending my boy on this,he put it down calmly the first time😭 pic.twitter.com/3Btjywjrmf

— Bzy🌿 (@ntikyeii) March 2, 2023
Seriously though, how addicted to social media must you be if you're unable to put your phone down for a minute so that Chris Brown can rub his crotch all over you? It was actually so satisfying watching him snatch that phone from her hand and lob it into outer space. He seemed pretty chuffed about it too: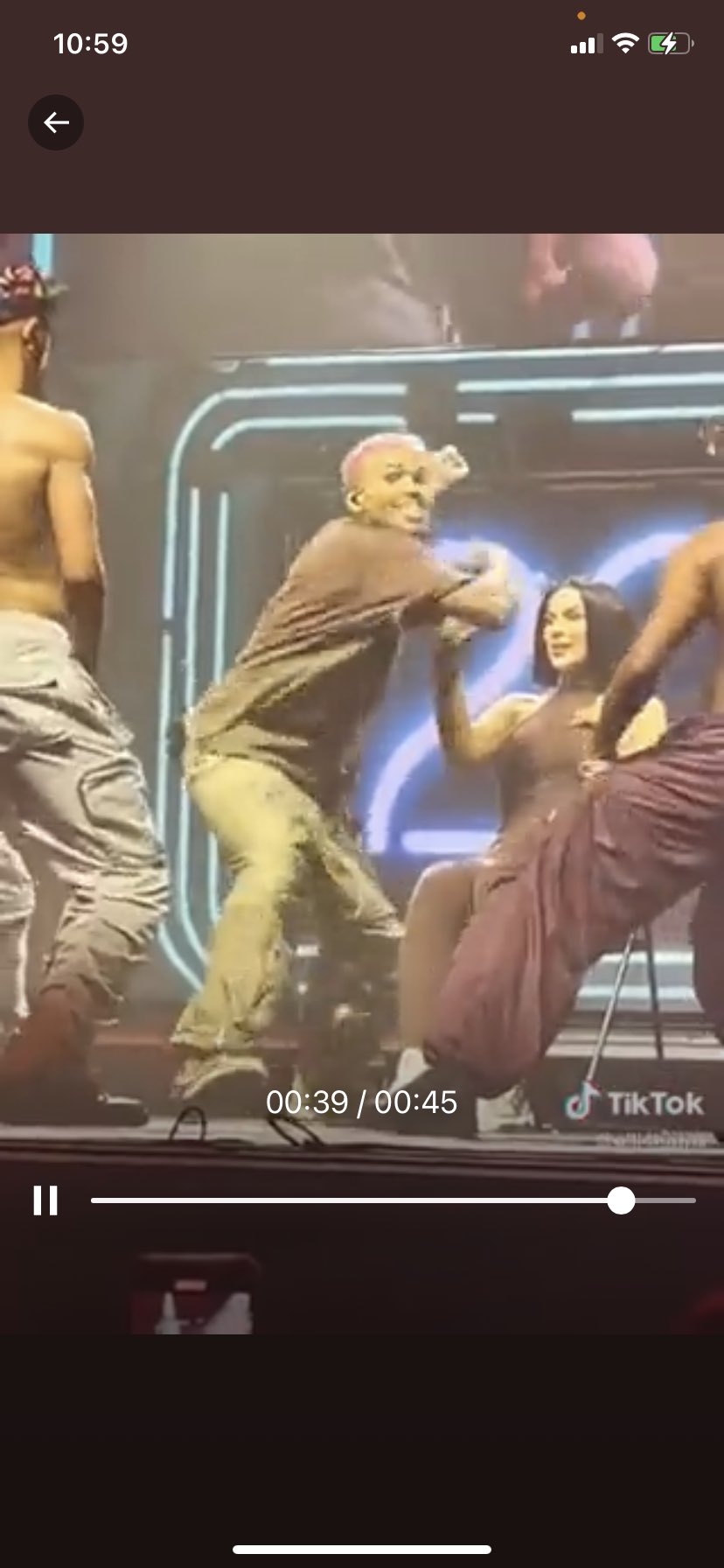 Fortunately for this young woman, she was able to get her phone back at the end of the night:
Happy ending 😭😭 sort of … pic.twitter.com/d3tEdRzC0X

— yaboibunnie (@yaboibunnie2k10) March 2, 2023
Now all she has to do is share her phone's POV of the incident – that was the whole point, right?
For the time a dancer made Chris Brown come out of his seat during a NSFW music video audition, click HERE.