Chloe Paige has made the headlines recently for reasons other than her singing abilities. The X Factor contestant accidentally posted a topless picture of herself on Snapchat.
Featured Image VIA
The singer was allegedly left red-faced after the picture was shared on social media this weekend. A representative has since come out and said that the picture, which just shows a naked chest and no face, isn't Chloe at all. Although this excuse has been slammed by fans online.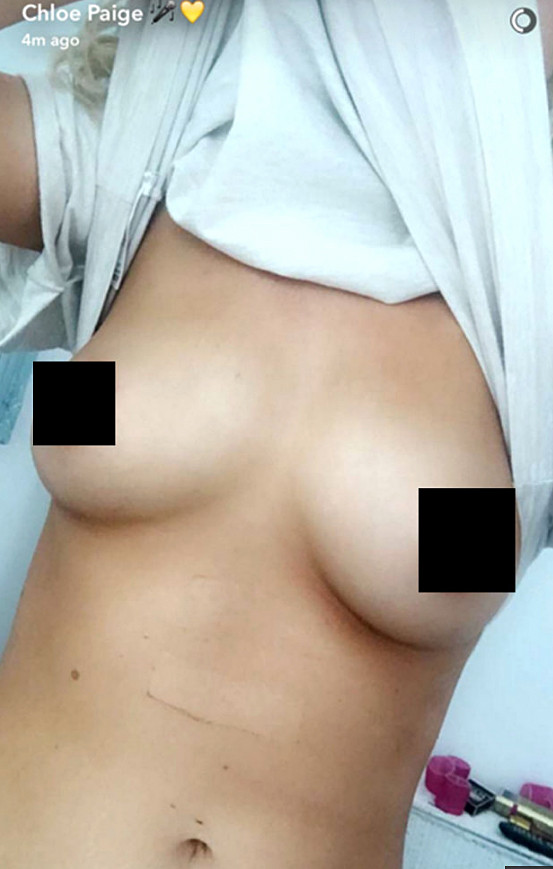 A "source" told the media:
The photograph in question is of Chloe's friend.

Chloe mistakenly added it to her Snapchat story. Chloe's friend is beside herself as I'm sure you can imagine.
Yeah, don't know who is telling the truth really. Either way, it just goes to show that you can't be too careful these days. Even if you're a minor celebrity like Chloe Paige, if a tit picture gets out you're still at risk of being front page news. People can't resist a bit of boob action.
To check out a NSFW picture of the worst boob job of all time, click HERE.