You always hear horror stories about grotty looking takeaways, but you rarely hope that they're actually true. Unfortunately though, this story is true and it might just be enough to put you off sweet and sour chicken for life.
Images VIA
The restaurant in question is a place called Jade Garden in Somerset. Inspectors paid the venue a visit after a customer complained that there were ants in the sweet and sour sauce that they had ordered. Yuck.
When the examiners arrived, they found that the restaurant – if you can even call it that – was so disgusting and infested with vermin that it was given a zero star hygiene rating and was the only restaurant in Bath to receive such a rating. That's pretty bad, man.
Here's what the official report from the Food Standards Agency said:
You are not taking enough steps to prevent the access of insect pests into your premise.

There were lots of flies in your food preparation areas and you had installed a number of sticky fly papers to catch them.

Your pest control records indicate that the premise was affected by a rat infestation in the spring of this year.

I was able to find spring traps, live-capture cage traps and bait stations all around your premise and, as mentioned above, deposits of rat droppings in places.

Whilst the records indicate that this was brought under control you are still failing to protect your premise from any future threat.

In addition to this, Lea & Perrins Worcestershire Sauce was seen being added to dishes that claimed to be gluten free and a potato tumbler was in use despite being full of mouldy potatoes.

Electric cabling that had been gnawed by rats was also repaired using tin foil.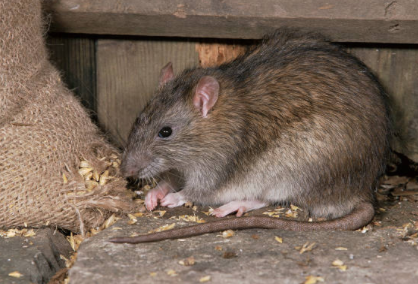 Oof – what an awful assessment. You can't really get worse than that can you and it's so bad in fact that owner Horman Cheng said that he wouldn't be renewing the lease, giving the following statement:
I lost grip on tidiness because of a range of factors.

Our operation comes to an end in less than three weeks.

We just want the final chapter to end in a peaceful manner.
Sounds like you just weren't pulling your weight Horman given how absolutely disgusting the place sounds. If you hear about any other restaurant this guy is opening up in Somerset/Bath, then I would recommend that you don't go anywhere near it, for obvious reasons.
For more takeaway horror stories, check out the most dangerous street in the country to get a takeaway on.