As if these Olympics weren't groundbreaking enough, one Chinese swimmer has really pushed the envelope by openly admitting that she was on her period whilst she was competing.
Featured Image VIA
Following on from her leg in the 4×100 relay – in which China ultimately finished 4th – Fu Yuanhui was seen wincing and making awkward facial expressions. When asked if she was feeling ill, she let everyone know exactly what was going on:
Because my period came yesterday, I'm feeling a bit weak, but this is not an excuse.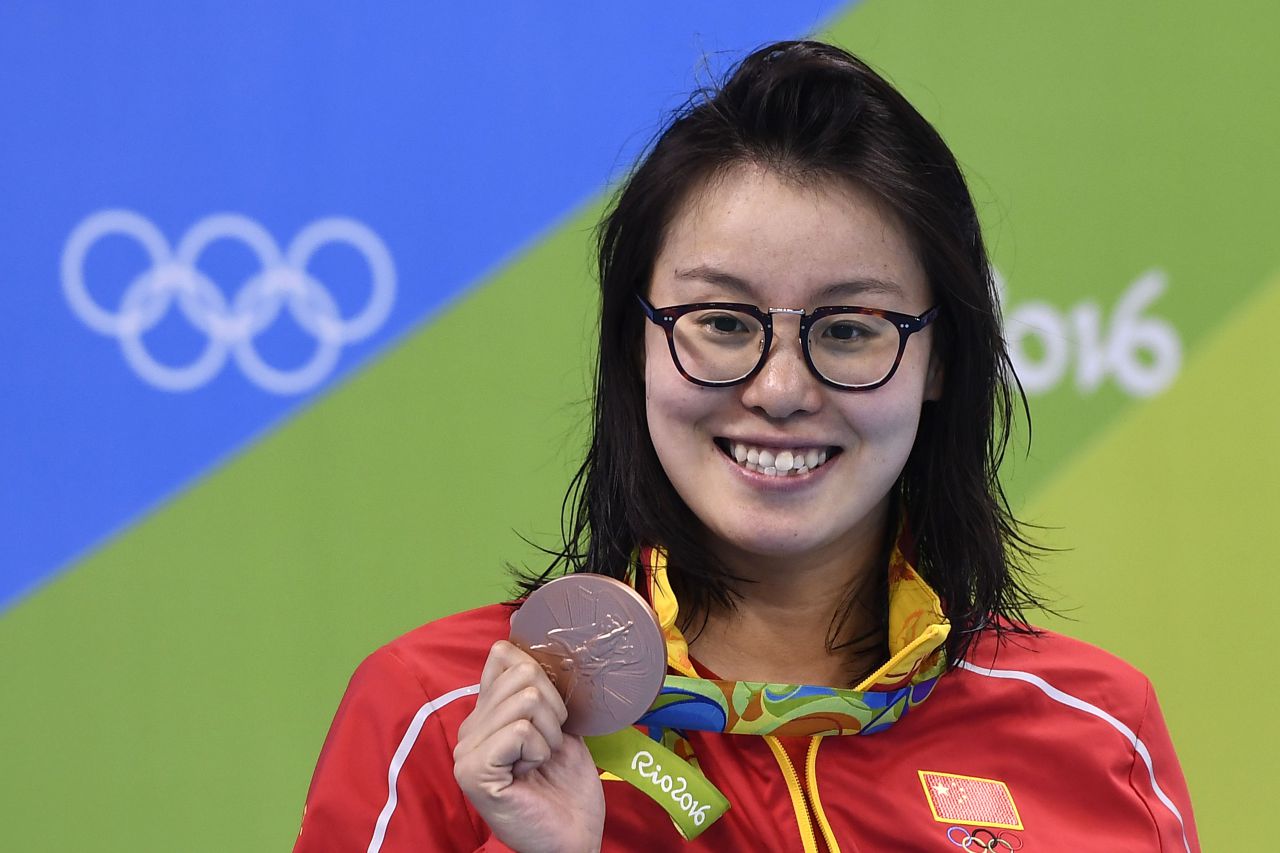 Not only is this unheard of from pretty much any female athlete ever, the fact that it came from a Chinese woman is even more of a big deal. Over in China, many Chinese women didn't realise it was possible to swim whilst on your period and only 2% of them even use tampons.
As such, it was a massive statement over there and only served to make the country fall even more in love with Fu Yuanhui. The swimmer is known for her celebrations whilst she's competing (see above) and general cheery demeanour, but she became even more of a national icon last week when she live streamed herself burping and eating cupcakes and displaying a personality, which is in stark comparison with the almost robotic nature of most Chinese athletes.
It's been viewed a staggering 11 million times, and her comments about menstruation are likely to increase her popularity in her home country – and the world – even further. And that can only be a good thing because it shouldn't really even be an issue that a woman is competing on her period and she should be able to talk about it openly if she wants to.
Even though she didn't win a medal in her race, hopefully Yuanhui will be remembered for a long time because of her actions at these games. At least she'll be remembered for a better reason than this Dutch cyclist getting obliterated in an awful crash when she was well on her way to winning a gold medal.