Chinese health officials wearing hazmat suits have beaten a corgi to death in the name of pandemic protocols while the dog's owner was undertaking Covid quarantine.
The footage is doing the rounds online, but I couldn't bring myself to watch it. According to reports, the government officials bashed the animal's head with a crowbar after breaking into the woman's home in Shangrao last Friday.
The corgi's owner, named only as Fu, was undergoing compulsory quarantine in a nearby hotel at the time, even though she tested negative for Covid and the dog hadn't been tested at all.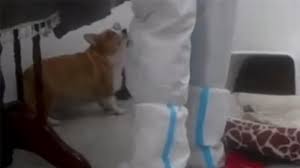 Two hours after Fu had been ordered to leave her home (positive cases had been detected in her apartment block), CCTV showed two pandemic workers force their way into the flat wielding a crowbar and plastic bag.
One worker asks: 'Did the leader say we need to settle it right here on the spot?' The other replies: 'Yes.' And well, you know what happens from there.
The video was shared by the dog's owner and following some backlash, a district government official apologised to Fu for murdering her dog, explaining the workers had been instructed to disinfect the home.
I know China doesn't have the greatest relationship with dogs, but the idea that these workers were instructed to 'disinfect the home' and interpreted that as killing the dog is just so unbelievably savage. Even if you were given specific orders from above, how do you casually carry out such a barbaric act? Zero humanity whatsoever.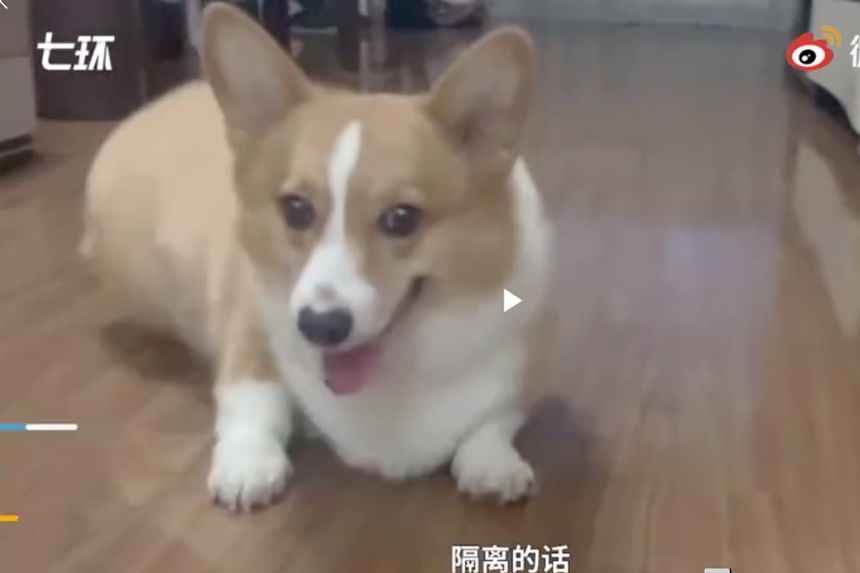 That poor, helpless little dog. And how brutal for Fu to return home and realise what had happened. There's no real words to describe it really. May the crowbar-wielding twats from hell get their comeuppance, as with anyone else in China or around the world who treats animals this way.
For something more lighthearted, here's a story about a guy who sparked a high-speed chase after attempting to teach his dog how to drive.