There have been a few rumours going around the past week that North Korea's leader Kim Jong-Un recently had surgery that went wrong and that he might have been reduced to a comatose vegetable or might even have died.
Featured Image VIA
Now though, apparently a bunch of Chinese and Japanese news outlets are reporting that he has actually kicked the bucket. TMZ were kind enough to summarise their findings for us: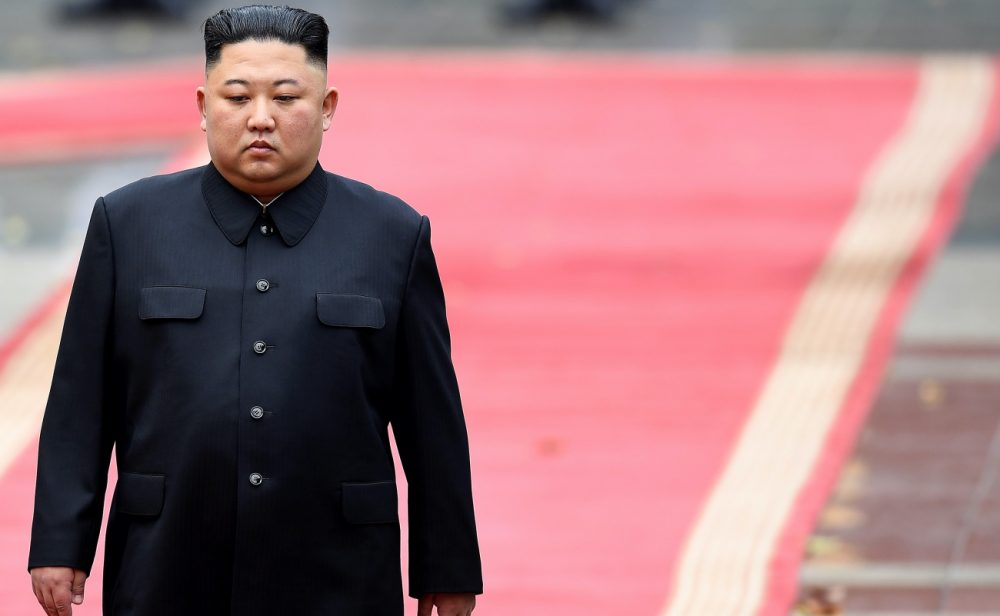 North Korea's Supreme Leader/dictator Kim Jong-un has reportedly died, or is on his death bed with no hope for recuperation — according to media outlets in China and Japan.

A vice director of HKSTV Hong Kong Satellite Television, a Beijing-backed broadcast network in Hong Kong, claimed that Kim was dead. She put the report on a social media app called Weibo for her nearly 15 million followers to read, citing a "very solid source" about the claim Kim had, in fact, perished. A Japanese magazine reports he's in a "vegetative state" after a heart surgery gone wrong.

The outlet reports — citing a Chinese medical expert privy to the situation — that Kim had clutched his chest in early April and fell down while visiting the countryside there. He needed a stent procedure done, but apparently … it either wasn't done rapidly enough, or it was botched completely by the surgeon — with some reports saying he had shaky hands.
Who knows hey? In addition to this, Laura Basset – a political editor for GQ – tweeted that she had heard that he was at least brain dead, if not 100% dead, although she later deleted the tweet.
Rumours like this don't tend to get started without some semblance of truth in them though do they? Guess we'll have to wait and see what happens, but it's going to be a very interesting time for North Korea as next in line for the leadership role is Kim's sister, Kim Yo Jong, who will be the first ever female leader of North Korea. That's got a TV show written all over it.
For more of the same, check out Kim Jong Un's voice. Guarantee it's not what you thought it would sound like.