How can you tell whether you're good looking or not? With a simple finger test, according to China.
It goes like this: if your lips touch your finger after you put it against your chin and nose, then you are officially attractive. Congratulations.
If your lips don't touch your finger, then… yeah.
Hot (according to this method):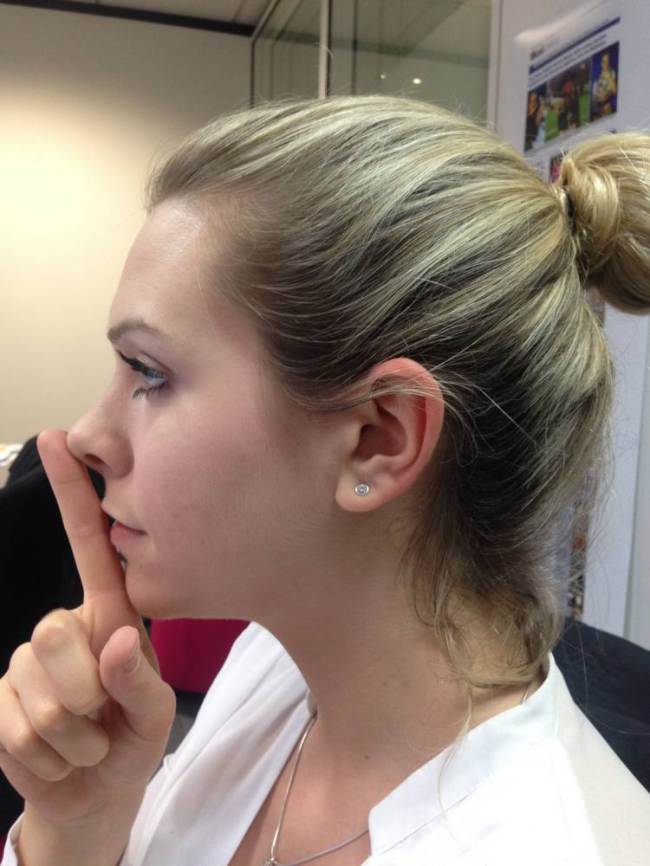 Not Hot (according to this method):
So basically, it looks like the only way you're going to fail this test is if you have a big nose or non-existant chin. Not really the most fool-proof method of determining how attractive someone is so I wouldn't worry about it too much.
PS Obviously I passed this test. Had to crush my nose a little bit, but lips touched finger in the end, and that's all that matters.
 ☛ Read Next: Science Says Faster Cyclists Are Inherently More Attractive